Bale: autumn injury curse strikes again for Real Madrid man
Since joining Real Madrid in 2013, Gareth Bale has managed to come through the month of September unscathed just the once...
It had been a year since Real Madrid had last informed the media of an injury to Gareth Bale (after suffering a muscle tear against Borussia Dortmund on 26 September 2017). The Welshman appeared to have finally put his fragility behind him, but in Saturday's derby against Atlético he came off at half time complaining of a groin problem, and did not reappear for the second half. Once again, Bale has come a cropper in September, a bogey month for him: since his arrival at Real five years ago, it has brought a spell in the sickbay every season bar just one.
Bale's September woes begin right away at Real
We didn't have to wait long for Bale's injury troubles to begin at the Bernabéu. Soon after his signing from Tottenham, on 22 September 2013, he was due to make his home debut in a LaLiga clash against Getafe when, during the warm-up, he pulled up with a thigh strain. After missing that match and one more after that, he played a half of the derby against Atlético six days later, then injured himself again in the same place and sat out another two games. In all, his first campaign in Madrid yielded five injuries that caused him to miss 11 matches.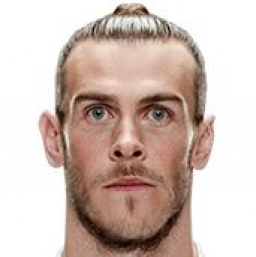 2014/15 brings injury-free September...
He appeared to shake off his sick-note tag in the early stages of the 2014/15. The forward began the campaign on fire, starting the first 12 games, scoring on five occasions and supplying four assists, too. But having come through September unscathed for the only time so far in his Real Madrid career, he returned from Wales duty in October with problems in his gluteus, and was ruled out of five fixtures (against Levante, Liverpool, Barcelona, Cornellà and Granada). He then closed out the season by twice falling victim to issues with his left soleus - a muscle that would acquire growing notoriety the following season... in autumn, of course.
Normal service resumes in 2015/16
On 15 September 2015, Bale was taken off against Shakhtar Donetsk after again picking up an injury to his left soleus, and was sidelined for four matches. Having returned to action, the same problem reared its head once more, leaving him out of the side for another four games (and in January he would suffer yet another soleus injury, this time in his right leg). In 2016, September also brought with it an injury blow: while facing Sporting CP on the 14th, he had to be brought off with a hip knock that forced him to miss one game, against Espanyol.
And in 2017/18, Bale's September struggles struck again, following a similar script to this term: after starting a number of games on the trot, he was rested against Alavés and, in the next fixture, at Dortmund, broke down with a left groin tear (this year, he was given the night off against Espanyol, played at Sevilla and was injured against Atlético). It was a before-and-after moment in his season: what followed was a period of fitness relapses, Real medical reports that aroused suspicion (with contrasting versions of events coming out of club and national team), and an inability to get back into his stride. It wasn't until the final month of the season that he was able to get fully into gear - and conjure up THAT overhead kick in Kiev.
This season, the 29-year-old had set off like an express train. In the wake of Cristiano Ronaldo's exit, he had sought to take a step to the fore and establish himself as the spearhead of Julen Lopetegui's team, and his body was seemingly playing ball - until the derby, that is. The injury he suffered against Atlético is his 20th as a Real Madrid player; and, once more, it has come in September.