Barça medics plan platelet plasma treatment for Umtiti
Doctors at the Catalan club are anxious to having the player undergo an operation as they deposit hope in a line of plasma treatment for the defender.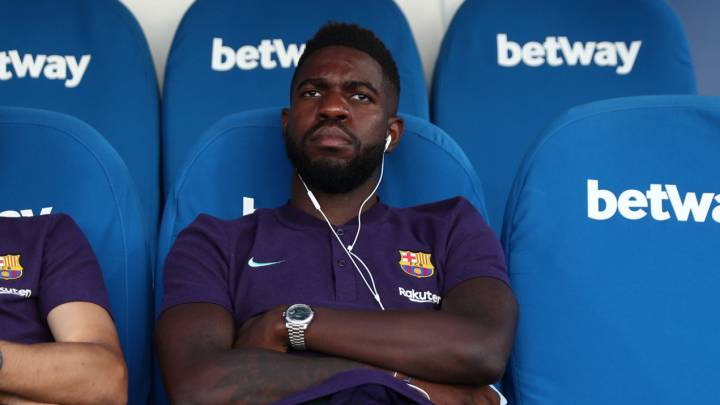 Samuel Umtiti is suffering a severe injury which is affecting the cartilage in his left knee which is considered as being "serious" by FC Barcelona's medical staff. As is the case with degenerative injuries of this nature the pain become more and more acute with the player acknowledging that he played during the Russia World Cup for France under duress due to the knee pain.
The club were hoping that a month's holiday after the tournament may have alleviated the injury but after a series of games into the 2018/19 season, the Barça medical team have decided on one last throw of the dice before the defender undergoes surgery.
The club plan to infiltrate the player's knee with plasma collected from the player's own blood in a bid to see if the cartilage will re-generate. This method has proved successful in certain similar cases in the past but is buy no means a guarantee. In Umtiti's particular case, the cartilage is well worn which may complicate this plasma process.
Medics at the Catalan club are optimistic that this line of treatment will prove to be a success hoping that the platelet plasma injections will boost mother cells from stimulating regeneration and the ambition is that the player will be able to compete during the season using this treatment programme.
Should the procedure fail to produce the desired result, then the next step for Umtiti is to undergo an operation to address the knee problem.
LaLiga Santander
*Update 30 de septiembre de 2018