Grobbelaar: "How many people did I kill? I couldn't tell you"
The ex-Liverpool goalkeeper opened up about being called up to fight in Zimbabwe's war of independence and the trauma of killing another person for the first time.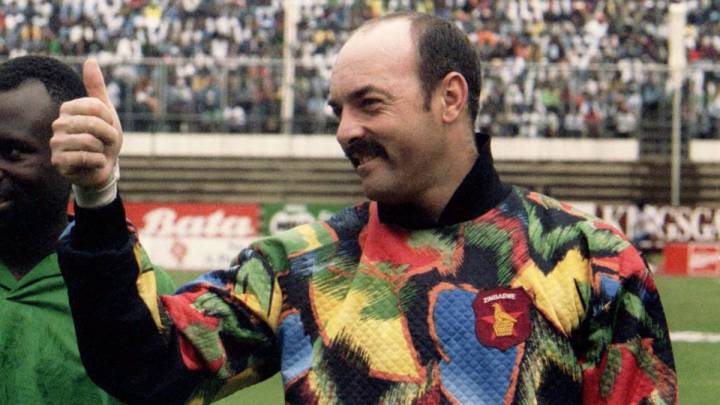 Bruce Grobbelaar was the first African player to star for Liverpooland the former goalkeeper recently opened up about the harrowing experiences he endured during Zimbabwe's war of independence. In an interview with The Guardian this week, he spoke about having to kill a ZANLA fighter during the conflict in the late 70s and how he felt about it moments afterwards: "My first time was at dusk", Grobbelaar recalled. "As the sun sinks you're seeing shadows in the bush. You cannot recognise much until you see the whites of their eyes. It's you or them. You shoot, you drop and there's overwhelming gunfire. You hear voices on your side: 'Hey, corporal, I'm hit.' You whistle to shut them up otherwise we're all getting killed. When the firefight is finished you see bodies everywhere. The first time everything in your stomach comes up through your mouth".
Grobbelaar's regrets
Grobbelaar, now 60, says he has lost count of how many people he killed during the Zimbabwe war of liberation: "How many people did I kill? I couldn't tell you. Yes, I killed a lot of men - and that's why I've always lived my life for today. I can only say sorry for the past. I can't change it".
The former Liverpool keeper went on to decribe how some soldiers could not bear the thought of being called up again and would rather take their own lives than face another six months fighting in the bush: "They killed themselves simultaneously in adjoining toilets in the barracks. They couldn't face it". He also explained how one solider collected body parts as war trophies: "This guy would cut an ear off every man he killed. He kept the ears in a jar. And he had quite a few jars. His family had been brutalised so he wanted revenge.".
To end, Grobbelaar added that a life in football helped him to put his war memories behind him: "The [black] fans called me 'Jungleman'. They said this young guy's not white - he's black in a white man's skin football saved me. It kept me away from the dark thoughts of war".
You can read the full interview with Bruce Grobbelaar here: