Griezmann: "Sometimes it's your day"
Antoine Griezmann gave his assessment of Atlético's win over Club Bruges in Group A of the Champions League on Wednesday night.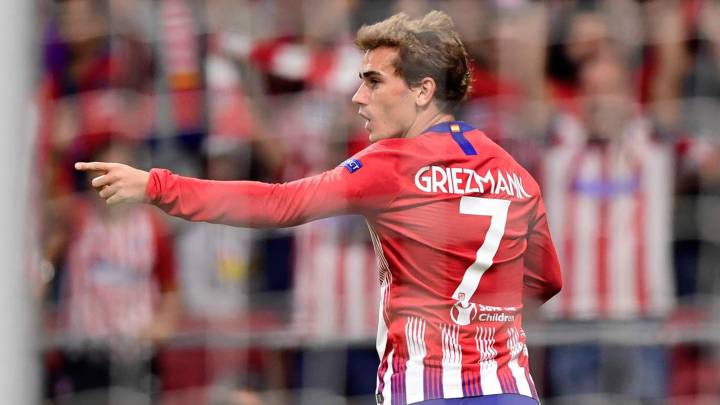 Antoine Griezmann gave a flash interview to Spanish TV following Atlético Madrid's 3-1 victory over Club Bruges at the Wanda on Wednesday night, in which he said a half-time talk by coach Diego Simeone helped to rouse the players to go on to score two second-half goals to secure the win in Group A of the Champions League.
"Sometimes it's your day, although it was difficult in the first half. The coach had the right words at halftime and some team-mates also spoke and we reacted in the second half," said the French striker, who scored two of Atlético's goals in the 28th and 67th minute.
Atlético have two wins from two in this year's Champions League campaign and will now go on to face two consecutive games against Borussia Dortmund, who will no doubt offer Simeone's men a much sterner test than Bruges.
"It has been very good compared to last year," said Griezmann. "We must be calm, as we have to face the double-header against Dortmund in the best possible way."
Asked about his participation in 18 of Atlético's 20 goals this season, Griezmann responded that he has "to help the team in every way I can" and also wished his team-mates José María Gimenez and Diego Costa well after both came off injured during the game, saying: "I hope it isn't serious what they both have".
Champions League
*Update 3 de octubre de 2018