Barça news: the rise of Arthur and the chase for Rabiot
After impressing at Wembley, the midfielder is working to become a mainstay in Valverde's side. Elsewhere, the PSG midfielder put numerous clubs on red alert after rejecting a new contract offer on Friday.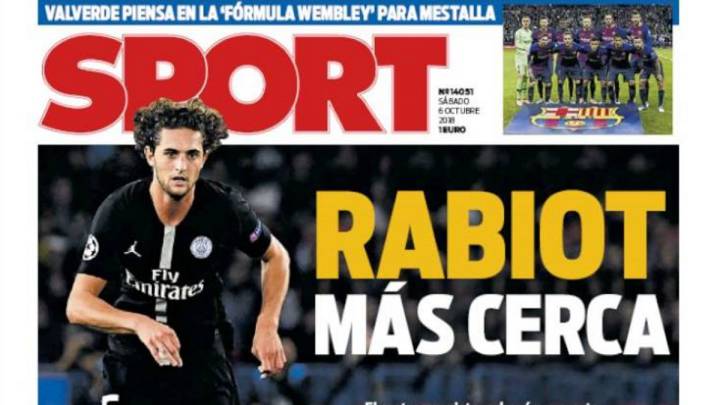 'The Arthur Plan'
During Barcelona's resounding, Messi-led victory at Wembley on Wednesday, Arthur Melo also put in a performance that announced his arrival in a Barça shirt, keeping Valverde's side ticking and showing the kind of assurance and guile Barcelona have been crying out for since Iniesta's departure.
As a result, Barcelona-based sports paper Mundo Deportivo ran the headline 'The Arthur Plan' on Saturday in reference to the player working on his physical condition in a bid to make the same starting berth his own: "the player is combining a special diet with gym work to gain mobility and lower the risk of injury", wrote one report as one of Valverde's main aims is to make his midfield formidable again.
Rabiot
Sport, meanwhile, concentrated on a rumour that was swirling in the summer over los Culés' interest in signing Adrien Rabiot from PSG. The France midfielder rejected a €9 million contract renewal offer on Friday, which has put clubs around Europe on red alert, especially given that Rabiot is free to negotiate in January. Barcelona are reported to be first in line.