TENNIS | MASTERS 1000 SHANGHAI
Shanghai Masters to hand out more than €7m in prize money
The winner of the tournament this year will pocket more than Roger Federer's earnings for his victory over Rafa Nadal in last year's final.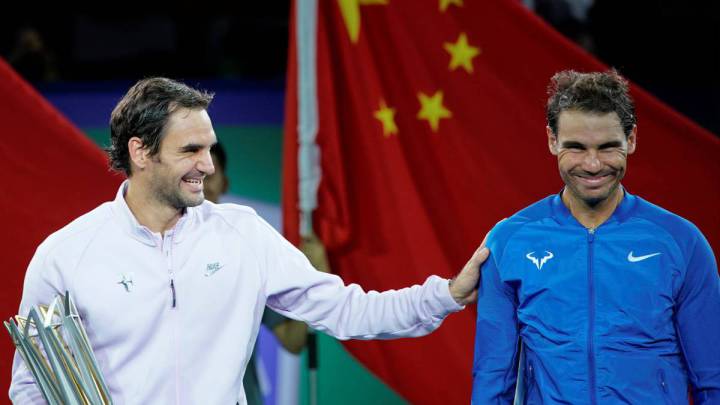 The Shanghai Masters – the only ATP 1000 event on the Asian swing – will hand out more than seven million euros in prize money this year to make the tournament one of the three highest-paying top-tier competitions on the Tour along with Indian Wells and Miami and second only in terms of wealth to the four Grand Slams.
The purse in Shanghai has been increased this year and the winner of the tournament is expected to pocket a cheque in excess of the 1,035,160 euros Roger Federer took home last year after defeating Rafa Nadal in the final.
There will also be a slight increase in the amounts given across the rest of the rounds, with the losing finalist receiving 507,559 euros, the semi-finalists getting 255,448 euros and the quarter-finalists 129,986.
Players reaching the last 16 will each earn 67,457 while reaching the second round is worth 35,560. Players coming through the qualifying rounds to reach the first round proper will earn 19,201 euros.
In terms of doubles, the prize money will also see a slight increase over last year when Henri Kontinen and John Peers shared a pay-out of 320,567 euros.
Nadal to miss Shanghai with knee injury
There is a strong field at this year's Shanghai Masters, which was voted for by ATP players as the best 1000 tournament on the schedule between 2009 and 2012 and which remains a firm favourite among the top stars.
Nadal will not compete this year as he recovers from a knee injury but the majority of the top 10 will be in action, led by number one seed Federer, Novak Djokovic, Juan Martín del Potro and Alex Zverev.