REAL MADRID
5 reasons why Hazard could make an immediate impact at Real Madrid
Eden Hazard and Real Madrid seem perpetually linked and here are five reasons why he could make an immediate impact at Real Madrid.
Eden Hazard and Real Madrid are linked again. The Chelsea player says his dream remains to sign with the Spanish giants and Real Madrid could make a move in January. With Julen Lopetegui and los Blancos struggling for goals, Hazard could prove a very smart signing and here are five reasons why signing him would be a good move by Florentino Perez and Real Madrid.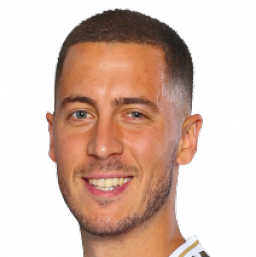 Champions League eligibility
The Chelsea attacker has always been a Real Madrid target, especially when Zinedine Zidane was the manager. There was a sense of mutual admiration there despite a move never being made. With the Belgian acknowledging his desire to move to Madrid and with Chelsea out of the Champions League, a move in January would make sense. The London club have had seven managers in charge since Hazard arrived and he might think the time is right to make a move to his dream destination.
A leader of men who shoulders the load
If he does end up signing, Real Madrid can be sure that they have landed a leader as Roberto Martinez says "he sets the standard". The attacker captained Belgium to a third-placed place at the World Cup in Russia in a team filled with captain material thanks to his character and ability. He has proven to be the leader for Chelsea during their two Premier League title wins and in the absence of Cristiano Ronaldo, Real Madrid are missing someone to shoulder the load.
Motivate the dressing room and create competition
Hazard can play in any position across the attacking midfield. He typically plays on the left where Ronaldo used to play but he can also operate on the right and behind the striker, which would automatically generate competition in every position. This would give Marco Asensio and the likes a warning shot if they were to make the signing.
A complete and ambitious player
Sarri says Hazard is the best in the world after his short spell at the club and he might have a point. The 27-year-old probably wouldn't land as many goals as Ronaldo but he has enough about him to score plenty. He has scored eight goals in 10 games so far this season despite starting the season slowly after his World Cup exploits. His speed causes problems and he can shoot with both feet. Along with that, his passing is an asset and he has provided three assists so far this season. Not bad at a set-piece, Hazard is dangerous in every aspect for opposition defenses.
Easy adaptation and potential for future signings
There are very few footballers in the world as complete as the Belgian. He would not only improve the team but a potential transfer could mean future signings. There is no league in the world that manages to hold on to talented players as well as the English Premier League. If he was to sign with Real Madrid, at 27 and in his prime, it might be the catalyst for future world class signings. Being from Europe, he would not take up a spot on a non-EU player. This would mean the likes of Vinicius, or someone else, could stay at the club without looking for a loan deal to fulfill these requirements. Hazard remains close friends with Courtois, who just arrived from London, and he could help him adapt quicker than usual.