Messi's contract includes a clause which would let him leave Barça in 2020
Mundo Deportivo's cover story explains that Messi "could leave Barça as long as he doesn't go to a major club". His contract expires in 2021.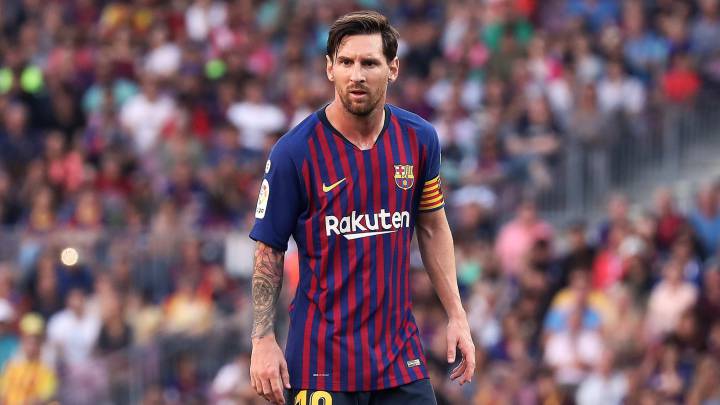 According to Mundo Deportivo, Barça are planning to extend Lionel Messi's contract by one year, taking him to June 2022 but add that the Argentinean ace has a release clause written into his contract which would allow him to leave Barça in 2020 "on the condition that he doesn't join an 'elite club'".
Buy-out almost tripled
Officially, Messi last renewed with Barça on 25 November 2017, extending his contract until June 2021. The actual signing of the contract was delayed because, after seeing how PSG broke the world transfer fee receord for Neymar, Barça wanted to increase the buy-out clause to 700 millions euros. However, Mundo Deportivo claim that Messi also has a release clause which would allow him to leave in June 2020. They go on to state that Bartomeu is keen to keep to his word and ensure that Messi agrees new terms with the club.
Nine renewals
If a new agreement is reached, it would be Messi's ninth contract renewal since 2005 when he signed an extension until 2010. His contract was revised again in September of that year, then again two years later in 2007, just before his famous hat trick against Madrid at Camp Nou. His buy-out back then was 150 million euros. In 2009, under Guardiola, he renewed until 2016 and his buy-out was hiked to 250 million euros. His contract was reviewed in December 2012 and again just before the 2014 World Cup. His current contract is due to expire in 2021 when he will be 34 years old and his buy-out clause is 700 million euros.