Deschamps: "Henry has everything to become a good coach"
France coach and former Henry teammate gave the newly-named Monaco tactician some compliments prior to the start of his managerial career.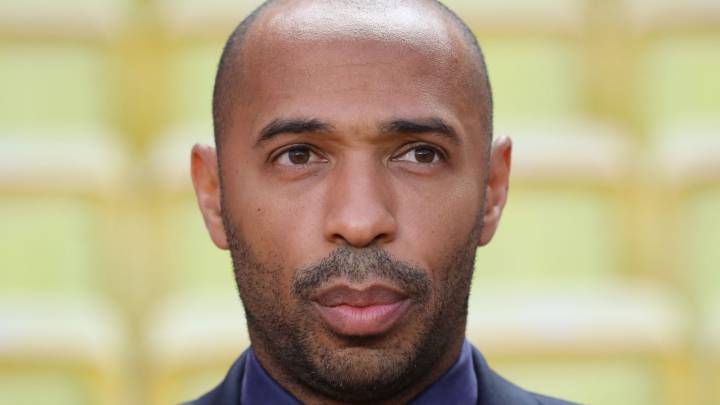 France coach Didier Deschamps said Thierry Henry, the newly-appointed Monaco tactician, has "everything" needed to become a good manager.
"Thierry's ready," Deschamps told TF1. "He has everything to be a good coach.
"He's throwing himself into an exciting, exhilarating project where he'll have to take responsibility. It'll be up to him to take the reins."
Deschamps, who captained the French team to its first World Cup in 1998, also started his coaching career in Monaco, back in 2001.
"The first season was very complicated," he said, hoping for Henry "lots of courage and big success".
[#L1🇫🇷] Deschamps sur la venue d'Henry à Monaco 💬 : "Je l'ai appelé. On discute entre nous. Je n'ai pas de conseil à lui donner. Thierry est prêt, il a tout fait pour atteindre ce moment. Il connait l'AS Monaco même si le club a changé. Il a tout pour être un grand entraîneur." pic.twitter.com/zELxrySgfR

— Footballogue⭐️⭐️ (@Footballogue) 14 October 2018
Henry signs with Monaco
On Saturday (13 October) Henry signed a three-year deal to become Monaco's head coach. The former striker replaces Leonard Jardim, who was dismissed on Thursday after six points from their opening nine matches left them languishing 18th in Ligue 1.
The 41-year-old made his professional debut for Monaco in 1994, before going on to enjoy prolific spells at Arsenal and Barcelona.
During two years, he served as Romerto Martinez's assistant with the Belgium national side, and he has now been tasked with reviving a team who only two seasons ago won the French league and reached the semifinals of the Champions League.
'I want to thank Monaco for giving me the opportunity to coach a club that is so special to me,' he told the club's official website. 'I am very happy to come back to Monaco and extremely determined to meet the challenges ahead. I cannot wait to meet the players and start working together.'
(https://twitter.com/AS_Monaco_EN/status/1051033810979233792)