Mayoral can't play for Levante in Real Madrid LaLiga match
As part of his contract agreement with the Valencian club, Los Blancos' striker Borja Mayoral cannot face his parent club without a large payment.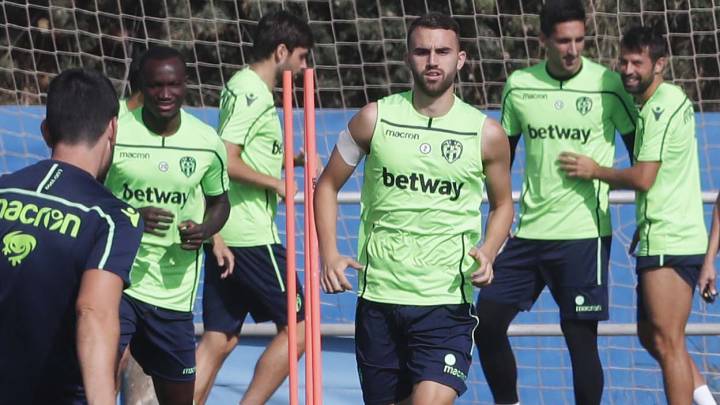 Levante striker, Borja Mayoral, will not be able to play this Saturday at the Santiago Bernabéu. This is due to a clause built into his contract when the loan agreement was made between his current club and Real Madrid, one that stated he could only play against his parent club if a significant fee was paid.
Mayoral misses Madrid
The player himself confirmed the existence of this clause on the day his loan was announced on August 31. Mayoral will miss both games against Los Blancos scheduled for LaLiga this season.
The Madrid forward, who returns to the Levante squad on Thursday after representing the Spanish Under-21 team, has so far participated in four matches with the Valencian club. The youngster is yet to score for them as he looks to prove himself to those back in the capital.
Real Madrid vs Levante kicks off at 13:00 CEST on Saturday, the first of five potentially season-defining games in 15 days for Julen Lopetegui.