Zabaleta on Messi falling asleep after dinner: "I had €80m worth of talent asleep in the car"
The Argentinian tells a story about how Messi fell asleep after dinner and he took him to the wrong: "Of course, I brought him home, I had €80m worth of talent in the car"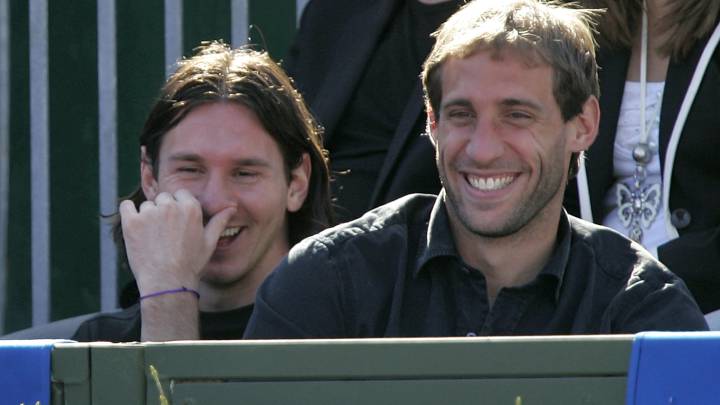 Pablo Zabaleta arrived at Espanyol in the summer of 2005 from San Lorenzo. Despite the fact the Messi and his Argentinian teammate, who conquered the under 20 World Cup that summer with their country, were on rival teams, they shared plenty of time together in Barcelona.
The former Manchester City and current West Ham defender tells an anecdote to the Daily Mail about Messi's after dinner habit of falling asleep and one time when it went awry.
Messi falls asleep after dinner
"They (former club San Lorenzo) sold me to Espanyol in Barcelona so Messi and I happened to be in the same city. And we had lots of free time and went out a lot to eat," Zabaleta explains.
'He used to eat and immediately fall asleep. He bought a house outside Barcelona in Castelldefels, a beautiful house in the mountains. But he also had a flat in the city centre. We went to eat, we got to the car and he fell asleep. I asked him: "Leo, before you sleep, where do I take you?"
"'To my house in Castel de Fels,' he said and he fell asleep. We arrived at his house and I woke Leo up and he said: "not here! I told you my other house!".
'I replied: "No no... I don't care. You can sleep out here. You can't do this to me!". No of course I took him back. In my car I had €80million worth of talent sat next to me!'