Messi: "I'm very happy to be able to help in the battle against cancer"
Barcelona's captain laid the foundation stone for what will be the SJD Pediatric Cancer Center. It was an emotional moment for Messi who was given an ovation.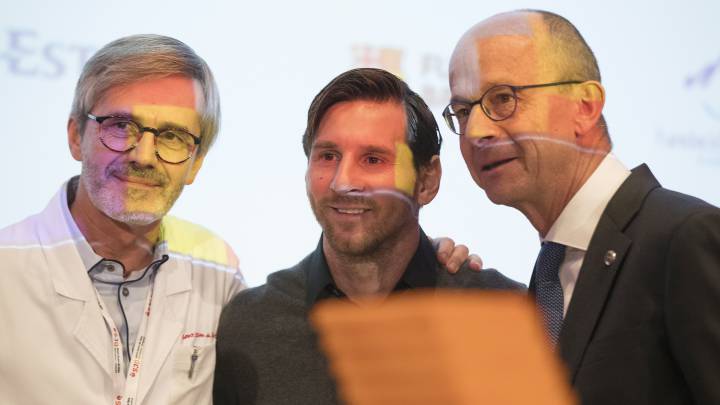 Lionel Messi braved the rain to complete this morning's training session at the Ciutat Esportiva then drove straight to Sant Joan de Déu Hospital, where he laid the foundation stone of what will become the SJD Pediatric Cancer Center. The player's Foundation (Fundación Leo Messi) joined forced with a host of other charities to kickstart the #paralosvalientes campaign with the aim of raising the 30 million euros required to build the new centre. Construction work will begin shortly with the new centre hopefully completed by spring 2020.
Warm welcome
Messi was welcomed with a rousing ovation, despite arriving a little later than expected due to the bad weather in Barcelona which has affected traffic.
Special moment for Messi
"This is a wonderful moment for me to experience, being part of this project and seeing it come to fruition is extraordinary. I'd like to thank everyone who has participated and shown an interest in this project, hopefully all of the kids can continue and win their battle against cancer. It makes me feel very happy to have been a part of this dream", Messi told those present at the event.
The new SJD Pedriatric Center will be able to treat 400 patients per year - 30 per cent of the number currently being treated at Sant Joan de Déu Hospital. The new, four storey building will occupy a space measuring 13,000 square metres and will be situated right next to the hospital with a corridor connecting the two buildings.