SUPERLIGA ARGENTINA
Newell's Old Boys 'Barras Bravas' attack squad members
Roughly 200 "barras bravas" from the Rosario based club threatened the squad as the trained and carried out isolated attacks on a series of players.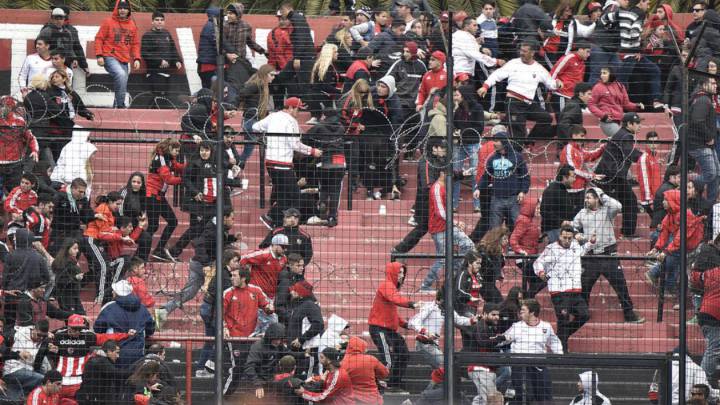 The Newell's Old Boys training session this morning was interrupted by the arrival of approximately 200 hardcore supporters who threatened the players ahead of the Copa Argentina semi-final against eternal city rivals Rosario Central on November 1st. The fans of "La Lepra" also conveyed their displeasure at the current league from of the Rosario outfit as they languish in 22nd place in the Argentinean top flight.
TyC journalist César Luis Merlo was covering the training session and relayed what occurred: "200 Newell´s barras interrupted the training session setting off pyrotechnics and demanded that the players beat Rosario Central. They started to push players with Bernardello and Brian Sarmiento being manhandled before Víctor Figueroa was chased by a group from the training pitch".
Bernardello, Brian Sarmiento and Víctor Figueroa retired from the session and club officials later tried to downplay the incident and claimed that no official statement or communique regarding the matter would be issued.