REAL MADRID
Hazard: "If I don't go to Spain it's not a problem, I can retire at Chelsea"
The Chelsea and Belgium winger has flirted with Real Madrid but the Premier League club are planning to make him the highest paid player in the league.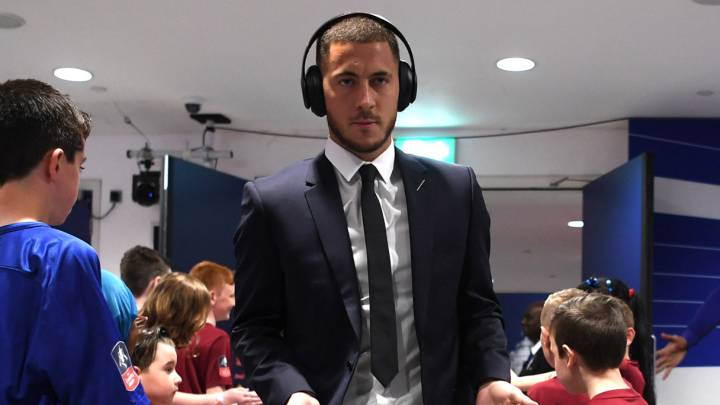 Eden Hazard has been speaking about his future again and this time he has told Sky Sports that he doesn't really have to move to Spain and he would be happy to retire at Chelsea. the Belgian previously described moving to Real Madrid as a dream and Real Madrid were said to be preparing a bid in January.
"I can finish with Chelsea," he said. "No problem at all. I am very happy with this club, with the team, my family is happy here. So If I don't go to Spain, it is not a problem. I love the fans - I think the fans love me! What happens in the future, I will be happy, so that's it."
Chelsea want to fend off Real Madrid with new contract
Chelsea are planning to offer Hazard a bumper deal to keep Real Madrid at bay. They are interested in making him the highest paid player in the league at no less than €18 million a year.
In England, they believe negotiations over a renewal of his current contract, which expires in 2020, will start before Christmas. They want to put the issue to bed with the distractions that may be caused by the lure of Spain and the Santiago Bernabéu.



LaLiga Santander
*Update 19 de octubre de 2018