Barcelona to receive 50-million-euro offer for Malcom: Sport
Tottenham Hotspur is among a number of big clubs reportedly looking to take the Brazilian away from the Camp Nou, says the Spanish daily newspaper.
According to the Spanish newspaper Sport on Friday, Tottenham Hotspur are hoping to take Malcom from Barcelona and are willing to pay up to 50 million euros for the forward.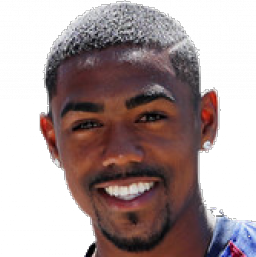 Malcom, again in the middle
The former Bordeaux player's opportunities to make an impression at the Camp Nou have been few and far between, although despite this, Brazil national team coach Tite named him in his squad for the recent international matches. The report states that Malcom, who made a sensational u-turn in the summer when on the verge of joining AS Roma, is not thinking about leaving, with his clear to desire to be a success at Barça. Time will tell if that changes by the time January comes around, with Sport claiming that Arsenal and Inter are also among the interested parties.
Catalan headlines
The story about Malcom stands out in Friday's Catalan headlines. Mundo Deportivo, however, dedicate their front cover to Messi and his presence yesterday at the Sant Joan de Déu hospital, where he helped kick-off the work of the Pediatric Cancer Centre.
L'Esportiu also focus on this story and describe the 'greatness' of the Argentinian due to his involvement in what will be the largest cancer research centre in Europe.