BARCELONA
Two months later, Dembélé returns to square one
Despite scoring five goals, Dembélé has returned to the bench after a shuffle by Valverde to give his side more balance after a string of poor results.
It was only two months ago that Dembélé solve the Super Cup in Tangier when he scored against Sevilla. He grabbed his chance at the start of the season but Barcelona's recent poor results against Girona, Leganés and Athletic Bilbao forced Valverde to act. He brought Arthur into the team against Spurs and Valencia and pushed Coutinho a few metres forward at the expense of the French winger.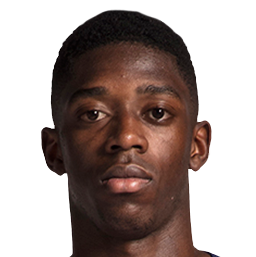 Valverde forced to shuffle, Dembélé loses out
The blow comes at a time when nobody is quite sure of Dembélé's standing in the team and his status is shrouded in doubt. It feels like nobody believes in him 100%. Just like nobody truly believed he had arrived when he scored in four consecutive games against Valladolid, Huesca, Real Sociedad and PSV Eindhoven. It always felt like he was the weakest link, the first player to be hooked when things weren't going to plan just like he was replaced against Girona when Lenglet was sent off and Barcelona had to sacrifice someone.
With Coutinho returning from Saudi Arabia on international duty, it seems there is a chance for Dembélé to start against Sevilla. Sometimes, it is hard to tell whether it is Barcelona who don't believe in him or whether he doesn't believe in himself enough to make the step up. He started the campaign in excellent form and while his turnover rate was high, he was making better decisions for the team and was more threatening closer to goal. For now, it hasn't been enough to win a place in the team with Valverde forced to add a midfielder to add more balance. And for Dembélé, that means he is back to square one.