BARCELONA
Xavi: "Messi may be more silent in the dressing room but is an absolute leader"
The former Barcelona midfielder says he disagrees with Maradona's criticism of Messi and says he has never hidden and is a complete leader.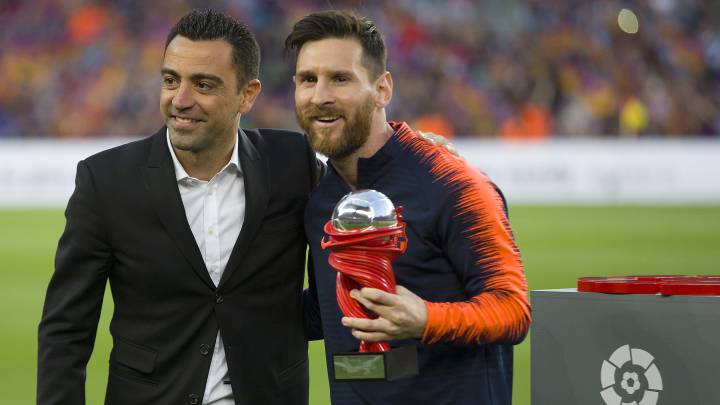 Xavi Hernández spoke to Super Deportivo de Villa Trinidad about Barcelona, Lionel Messi and his former teammate, Neymar, who has been linked with a move back to Spain in recent weeks.
Maradona on saying Messi can't be a captain: "I disagree with Maradona. Messi is an incredible leader, he maybe more silent in the dressing toom but an absolute leader. He always wants the ball, he always offers himself, he has personality. He has never hidden."
Pundits who are too critical: "I don't like when former footballers are too critical with former teammates. I'm not just talking about Maradona, but in general. These footballers who are very critical with their professional teammates but they have been there and they know the difficulty. I don't understand the strong criticism against players when you have been there too."
Messi and Argentina: "I think he'll retun. He needs time to reflect and to rest but I think he'll go back. He is a competitive beast and he will want to try and win with Argentina."
Similarities between Neymar and Messi: "They are different. I see Leon with great footballing maturity. He does everything well. Neymar is a person who has to mature, but he seems like a player with enormous capacity to make a difference. Although he could improve. He is amongst the top 3 and 5 players in the world."