The photo of Real Madrid president Pérez that went viral
The social networks were ablaze as Florentino Pérez was spotted on his mobile at the Bernabéu, with Levante beating Real Madrid 0-2 and Lopetegui's job hanging by a string.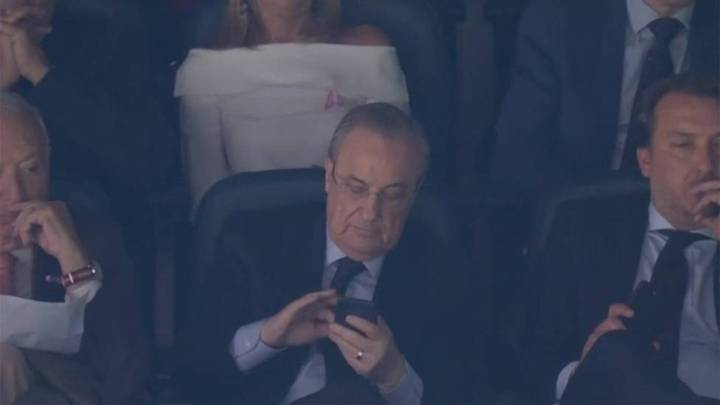 An image of Real Madrid president Florentino Pérez set social networks ablaze in Spain and across the Real Madrid and football universe during Real Madrid's 1-2 defeat to Levante.
Pérez on the phone as Real Madrid lose
With his side losing 0-2 in the first half, Pérez was spotted ignoring the disaster on the pitch in order to spend time playing with his mobile phone, leading to all manner of speculation and theories, particualrly in light of the fact that Pérez is alleged to have already made contact with Conte to ask him if he's interested in the Bernabéu job, with Lopetegui's chances of hanging on in the role looking every more slender.