Lopetegui expects to continue after Florentino meeting: SER
Los Blancos president Florentino met with manager Julen Lopetegui after their 1-2 loss to Levante and advised him that he will be in charge for Viktoria Plzen.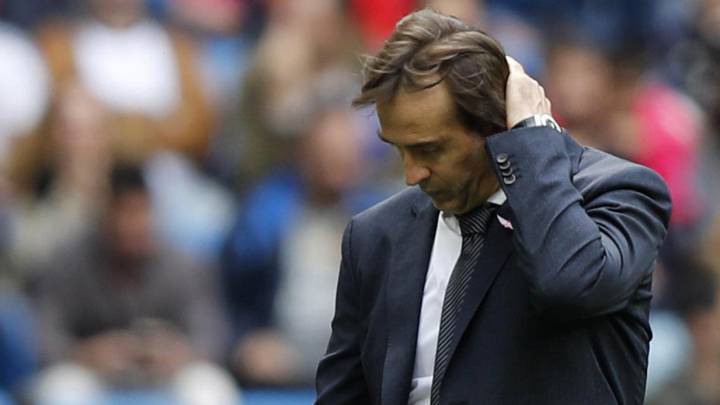 "The defeat against Levante has left Real Madrid Julen Lopetegui staring into the abyss, but according to Spanish station Cadena SER, he is expected to be sat on the bench this coming Tuesday as Los Blancos play Viktoria Plzen in the Champions League.
Lopetegui staying...for now
SER reported that after the game, and following the required media duty from players and managers, a meeting took place at the Santiago Bernabéu between club president Florentino Pérez and Lopetegui. It was a brief encounter, one that lasted no more than 15 minutes, and consisted of just the two men, with no others present. According to the station, the former Spain coach emerged from the meeting under the impression that he will continue to lead the team in the Champions League match.
Before speaking alone with the manager, Florentino spoke with the Madrid playing and technical staff. As is normal for the president, he went down to the changing room as soon as the match was over, and Sergio Ramos was asked about his arrival today. The captain did not reveal anything that he said, instead referencing the code of discretion that exists in such circumstances.
Sergio Ramos calls for calm
Ramos did, however, speak about the current situation at the club
"It's normal to be criticised. Not just for Julen. We are all getting it, and those who play more get more criticism. It is normal for our fans to react like this and to feel frustrated. We have to be even more united than ever, that's the only way to move forward.
"I always say that changing manager is never good for anyone. We stand with Julen, he is a brilliant coach and right now we need to remain calm."



LaLiga Santander
*Update 20 de octubre de 2018