El Clásico: Sánchez Martínez to referee Barça-Real Madrid
The Murcian man in the middle has been designated to take charge in Camp Nou as Barcelona and Real Madrid contest the season's first Clásico on Sunday.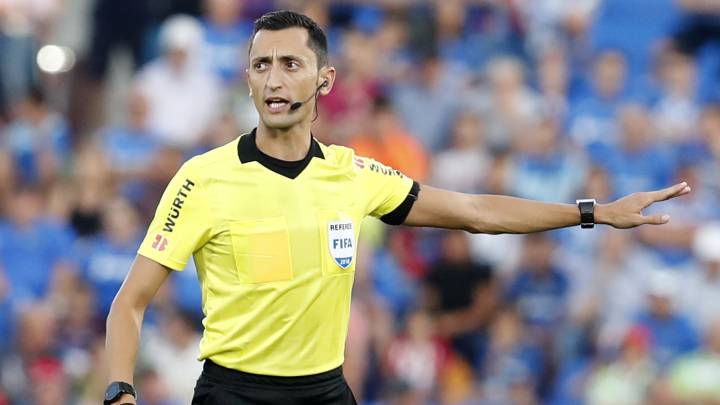 José María Sánchez Martínez has been handed the reins of the season's first Clásico as Barcelona host Real Madrid at Camp Nou on Sunday.
The Murcian referee will be taking charge of his third game between Real Madrid and Barcelona and has also officiated the capital club 13 times during his career as well as overseeing 12 Barcelona games.
Sánchez Martínez's first Clásico was the 2017 Spanish Super Cup second leg in the Bernabéu, which Madrid won 2-0. His most recent was the 3-0 defeat suffered by Zinedine Zidane's side on their own turf last season on December 23.
Real Madrid and Barcelona records under Sánchez Martínez
With Sánchez Martínez in the middle, Madrid have won 62 percent of the games they have played and have been shown 14 yellow cards and two reds, one against Mateo Kovacic in a 2-2 draw at Mestalla in 2016 and the other to Dani Carvajal in the 3-0 defeat in the Bernabéu last season.
Barcelona have fared better under Sñanchez Martínez, winning 75 percent of their matches and not incurring a single sending off. The only game Barça have lost with the Murcian in charge was precisely the return leg of the 2017 Spanish Super Cup in Madrid.