Cristiano Ronaldo on Isco's words: "You can't cry; that's true"
Speaking ahead of Juventus' clash with Manchester United, Ronaldo shied away from commenting on the crisis at Real Madrid.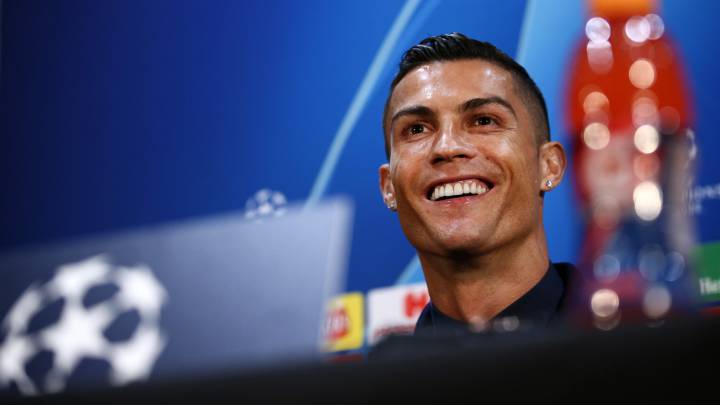 Do you feel the victim of a conspiracy against you? "No, I'm not obsessed with individual prizes. I have to focus on my last two months at Juventus, which have been amazing. I have enjoyed playing there a lot, everything has gone well, my adaptation has gone well, the team is fantastic, so... Awards for me don't mean everything. Of course it helps, it's good, but as I said before, it's not an obsession. I've won many trophies, so [it's] no problem."
What is your reaction to Isco's words? "I'm absolutely fine with them. You can't cry; that's true."
After three months at Juve, do you think they're on the same level as Real Madrid? "I don't want to compare Real Madrid with Juventus. They've both unbelievable teams, fantastic clubs. I did my journey at Real Madrid and now it's my new chapter at Juve, who are one of the best clubs in the world, so I'm glad to play here in Manchester, with Real Madrid and now with Juve. I'm a happy man, and a lucky man, too."
Manchester United clash: "It will be a difficult game. We know Manchester have a good team and are at home, so it will be tough. But we have our weapons; we are Juve. We know it's going to be tough, but I think we have a chance. I know if we play well, if we play the way our coach wants, I think we have a good chance of winning the game. But I think we have to respect Manchester United, because they are a fantastic team with a fantastic coach."
Return to Old Trafford: "Returning to Manchester is very exciting for me. When the draw was made, my thoughts turned to the experience I had here, all the trophies we won, the club's fantastic supporters, and a person who was very important in my life, Sir Alex Ferguson."
Crisis at Real Madrid: "It's not for me to talk about other clubs; everyone knows the history I have with Real Madrid, but I think that, ahead of a game like tomorrow night's, in which if we win we're pretty much through, it's not the right time to talk about that. It's not for me to talk about the problems there."
How do you feel after 100 days at Juve? "Very good. I'm so happy to be here at this club. I'm still adapting to the team, to the league, to Italian football... It's different, but I'm enjoying it a lot, my team-mates help me a lot, all the people help me, so I'm so happy to play for this fantastic club."
Does the Champions League start for you tomorrow? "The Champions League started two games ago; it doesn't matter if I didn't play or was sent off [against Valencia]. The most important thing is that we have six points, we are in a good position, and I'm glad to be back."
With everything that's happening off the field, are you remaining calm? "I know that I'm an example, on the pitch and outside the pitch. I always smile, I'm a happy man, I'm blessed to play for a fantastic club, I have a fantastic family, I have four kids, I'm healthy. I have everything. The rest doesn't interfere on me."
When you scored here for Real Madrid in 2013, you didn't celebrate the goal. What if you score tomorrow? "I'll do the same."
Kathryn Mayorga allegations: "Again? I'm a happy man. We did the statement two weeks ago if I'm not wrong. Of course I'm not going to lie on this situation. My lawyers are confident, and I am too. The most important thing is that I enjoy my football and enjoy my life. I have people who take care of my life. The truth always comes in the first position."