REAL MADRID
Nacho on Real Madrid malaise: "I see Lopetegui hurting"
Nacho expressed his support for under-fire Julen Lopetegui and says he wants to win the Clásico so that Lopetegui keeps his job.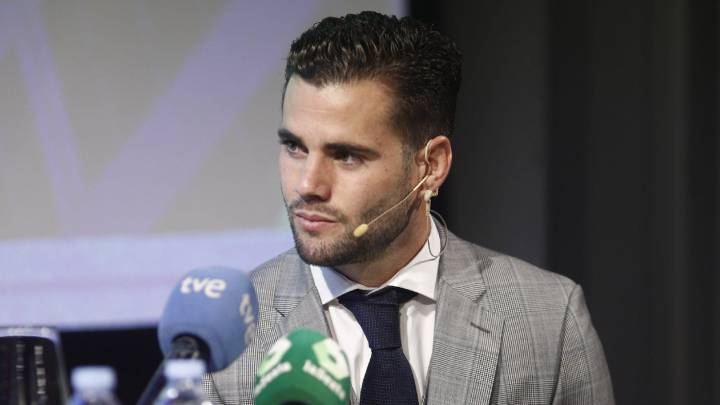 Real Madrid defender, Nacho Fernández has expressed his support for under-fire manager, Julen Lopetegui, the day after the side's unconvincing 2-1 victory over Viktoria Plzen in the Champions League at the Santiago Bernabeu. Emilio Butragueño says Lopetegui will be in charge for the Clásico, which could be the last chance for the struggling coach.
"The Clásico is a special game, really nice and everyone would love to play in," he said at the presentation of the 'smartwatch' Summit 2. "We have gone game by game and yesterday we recovered some good feelings with a win. We are with a lot of hope."
Nacho wants to win to keep Lopetegui in a job
"It's not my decision," he said about whether Lopetegui should and will keep his job. "The only thing that I wont, as a player of his, is to win on Sunday and I want to win so that Julen continues. The blame is on everyone because we are a team."
"We can't be thinking about what we read in the press," he said. "We have to keep working."
"I see Julen hurting, like all of us," he said. "We are professional and the only thing we think about is winning. You have to pass through these complicated moments and now we have to 'stand up as men' and try to win the Clásico."



LaLiga Santander
*Update 24 de octubre de 2018