ITALY
We are destroying football, cut games to 60 minutes, says Napoli president
In an interview with Le Parisien, Aurelio de Laurentis believes that football will see its audience drastically reduce unless it evolves.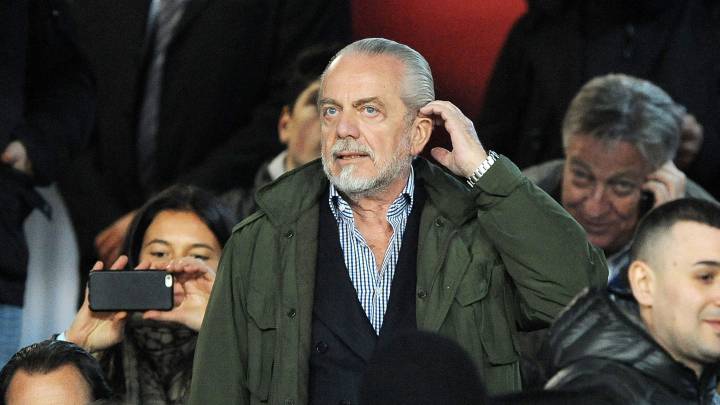 The always outspoken Napoli president, Aurelio de Laurentis expressed some interesting views on the future of football in an interview with France's Le Parisien ahead of his side's clash with PSG in the Champions League this Wednesday night.
In the interview, De Laurentis said he was completely opposed to UEFA and FIFA competitions and believes that football will see its audience drastically reduced unless it evolves.
"Football is an important industry. Without the antiquated FIFA and UEFA holding it back, it could have even more value… We must look to the future, because young people [today] are into videogames. We are sinking right now. We are destroying football. In eight years, younger kids will not be bothered about football."
Cut games to 60 minutes
He believes the main problem is the fact that the 90-minute duration can make games boring: "It's our fault, we're old fools. There are boring games. Football matches are too long, you can fall asleep," he says
"You have to play two halves of 30 minutes, with a break of two or three minutes at half time. If not, what is the coach for? They are not all like Ancelotti (who communicates a lot with his players)."
New European league
De Laurentis also proposes a new competition to replace the Champions League, which would be made up of the top four teams from each of Europe's five biggest leagues.
"We must change everything. Why doesn't Europe work? Europe should be England, France, Italy, Germany and Spain – full stop. It should be the same for football," he says.
"If you make a competition with the five nations instead of the Champions League, with the four best from each national league, you have 20 teams. You would only have one game [against each team], not home and away. The draw would simply decide if the match is at home or away. This new competition would be played on Tuesdays, Wednesdays and Thursdays. On Saturdays, Sundays and Monday, they would compete in the national leagues."
Not everyone would agree with his proposal. But if his calculations are correct, De Laurentis says "the new competition would bring in 10 billion euros", which could perhaps change a few minds.