West Indies all-rounder Dwayne Bravo announces international retirement
The 35-year-old former captain Bravo played 40 Tests for West Indies, besides appearing in 164 ODIs and 66 T20Is. He will continue playing in T20 franchise cricket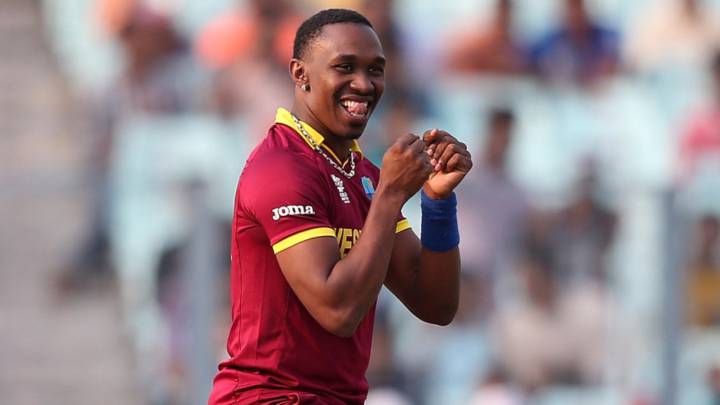 West Indies all-rounder and former captain Dwayne Bravo announced his retirement from international cricket on Thursday.
"Today I want to confirm to the cricket world that I have officially retired from international cricket in all formats of the game," he said in a statement. "After 14 years when I made my debut for the West Indies, I still remember that moment I received the maroon cap before walking onto the Lords Cricket Ground against England in July 2004. The enthusiasm and passion I felt then, I have kept with me throughout my career. However, I must accept that for me to preserve my longevity as a professional cricketer, I must do as others before have done, leave the international arena for the next generation of players."
Limited-overs specialist
The 35-year-old Trinidadian, who made his debut for West Indies in 2004, played a total of 40 Tests, 164 ODIs and 66 T20Is. He is considered a limited-overs specialist, with a record of 2968 runs and 199 taken wickets in ODIs. In T20Is, his total runs read to 1142 with 52 wickets.
"I thank the countless persons who were instrumental to my success, particularly my family and QPCC where I developed my skills at an early age," he said. "I thank the many loyal fans who continue to support my journey and who recognize my efforts on and off the field. I am extremely fortunate to have a career that has taken me across the globe into the most prestigious dressing rooms sharing experiences with all the recent legends of this glorious game. I will continue my professional career as a cricketer and entertainer living as a true champion."
Bravo last appeared in an international in a T20I against Pakistan in September 2016. He currently plays for the Indian Premier League franchise the Chennai Super Kings.