Real Madrid have hit the woodwork 11 times this season
Under-pressure manager Julen Lopetegui has the feeling the post plays a bigger role, but the truth is that Los Blancos need almost five shots on target before they score.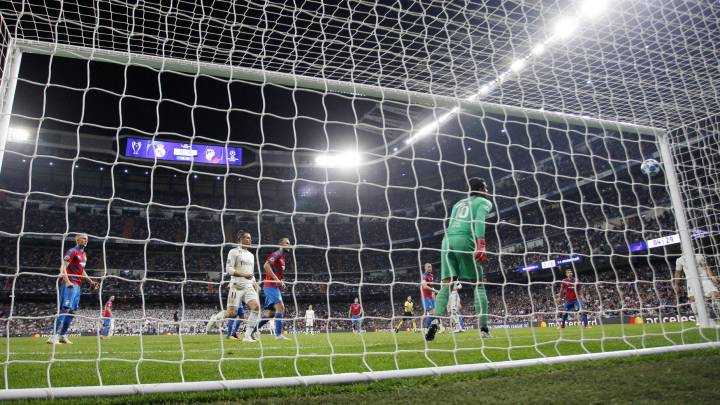 "I think we've hit the post 12 times in the last four games," said Real Madrid manager Julen Lopetegui following the nervy 2-1 victory over Viktoria Plzen in the Champions League. He was a little wide of the mark, something his players have been guilty of on the pitch this season.
Woodwork pains for Lopetegui
It is indeed true that Los Blancos have heard the frustrating 'clang' of ball to metal (we'll always refer to it as 'woodwork' no matter the actual material used) on several occasions. In the last four games cited by the coach the correct number of times is seven, but over the season so far he was almost right, with the team hitting the bar or post 11 times in total*. No one is arguing that the objective is to put the ball within, and not onto the goal frame, however, Lopetegui is clearly ruing the inches that can turn that frustration into joy.
Two of the biggest disappointments, in terms of results, this season have been against CSKA Moscow in the Champions League and Levante in LaLiga. It has been in both of those encounters that Madrid have hit the woodwork the most times, three in each. Both of these losses have been by just a single goal (1-0 and 1-2 respectively) highlighting further the significance of the 'nearly' moments. The more significant xG stats support the manager's frustration.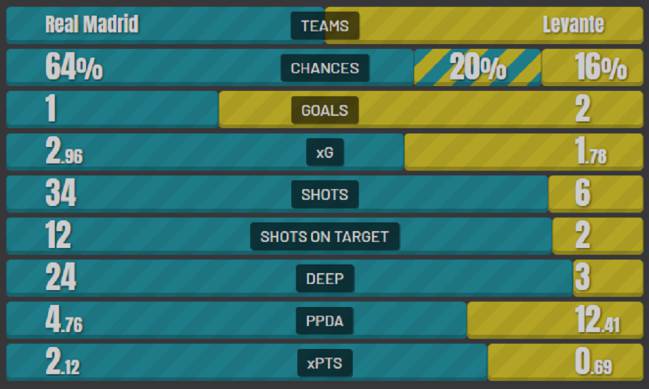 Clásico needs improved efficiency
Goal efficiency is a serious worry for Madrid. The exit of Cristiano Ronaldo to Juventus is, and will continue to be, the song that is played when scoring is a problem - although we should remember that the Portuguese hitman scored only his second league goal at the end of November last season before going on an incredible run after the new year.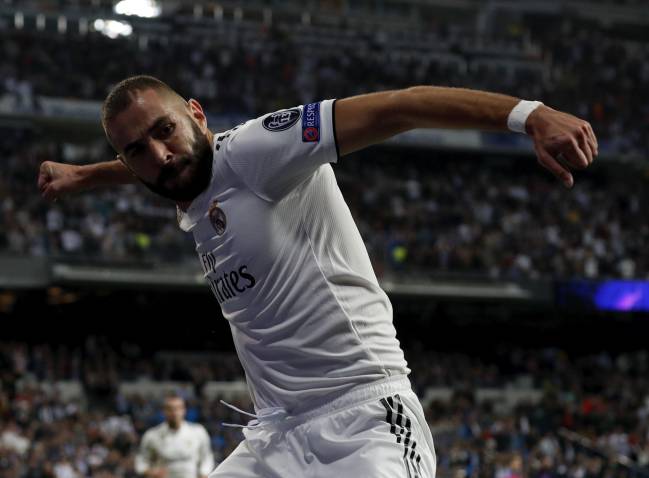 But goals are definitely a problem for Lopetegui and in the 13 games played so far this campaign, their 20 goals have come from 97 shots on target (256 shots taken in total). This return means that 4.8 attempts on goal are required before they see any reward for their attacking endeavours. Compare that to the efficiency of current Liga top dogs Barcelona (2.9) or city neighbours Atlético (2.5).
Where better to show they can take the chances they create than at the home of their bitter rivals. The efficiency project must begin at the Camp Nou on Sunday...
*It's certainly worth noting that Barcelona have hit the woodwork 13 times in their 13 games this season.



LaLiga Santander
*Update 25 de octubre de 2018