BARCELONA-REAL MADRID
Karembeu: "Everything depends on Ramos and he's not there"
Christian Karembeu discusses the Clásico and the Real Madrid malaise along with their problems since Ronaldo's departure and lack of goals.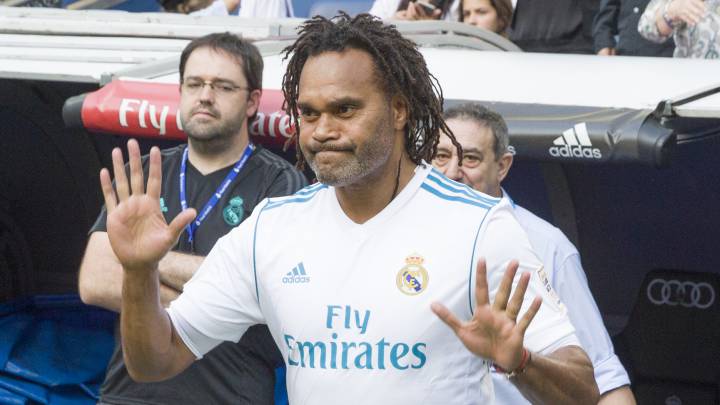 Christian Karembeu, LaLiga ambassador, analysed the Clásico on Sunday and the former Real Madrid manager discussed the crisis at Real Madrid, Sergio Ramos and his old club's lack of a goalscorer.
What player excites you? "I like Isco as the Isco that we want. We know Messi and the other...Isco has all of the talent to be like Messi."
Sergio Ramos: "At Madrid, everything depends on the captain, Ramos. When he is on form, the team is on form. Sergio isn't, when he stands out, he's incredible. He set the tempo with his leadership, the ony who drives Madrid."
Cristiano's exit: "Real Madrid played for Cristiano, today they have to have another way of playing and just play with the talent they have. Now we don't have a goalscorer, he isn't there. Cristiano was the Pichichi and now we have to find another one."
Mariano: "Mariano could be the new Cristiano, but he was to believe in himself because he has the speed, the directness, the timed runs into the area."
Benzema: "Benzemz can be the Pichichi too, but it's a collective job. It wasn't easy for Julen Lopetegui to manage a team that has won everything."
Debutants in the Clásico: "Courtois and Arthur still have to adapt to their teams and to the Clásico. Malcom is a good player, but it hasn't been easy, because Dembélé has been there too."
Was it difficult to decide between Madrid and Barcelona? "For me, it wasn't difficult, it was natural for me to sign with REal Madrid because Mr. Sanz called me and I gave him my word. For me it is normal to follow your word."
Your Clásicos: "I was surprised when I arrived for the first time at Camp Nou, they threw stones at the bus and I didn't understand. For me, it was going to be a calm game, we were going calmly to the Camp Nou to play a game, but before on the street it wasn't easy. I didn't understand they could throw stones before a Clásico. The whole world know, I opened the curtains to see Barcelona and suddenly...boom. They threw strones and it surprised me."
Who will be the best player of the next decade? "In ten years, I hope it can be Mbappé."