BARCELONA
Rafinha removes Dembélé from the Clásico picture
The goal and performance from Rafinha has seen Dembélé all but ruled out of the Clásico with the Brazilian showing off tactical awareness and stability.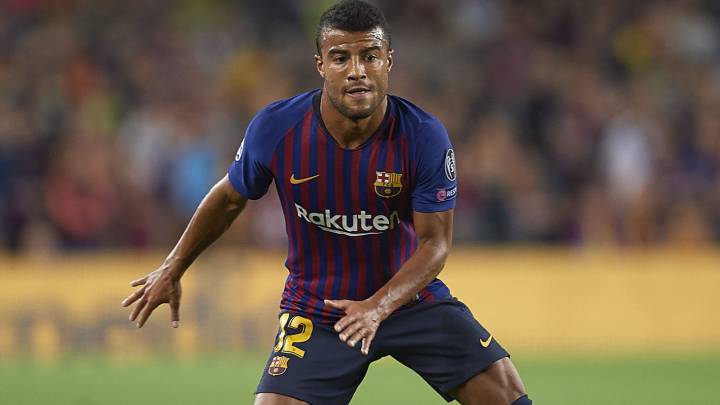 Rafinha's performance on Wednesday night against Inter, whether expectedly or not, had a collateral effect. Along with a goal that would help Barcelona to win the game, it also removed Ousmane Dembélé from the picture with the Clásico on Sunday. A situation that looked to have changed at the start of the season, switched in recent weeks and turned completely against Sevilla and caused fans and management to shake their heads as Dembélé's turnovers and atittude almost hurt the side.
Barcelona appreciate Dembélé's characteristics but so often, he seems to be walking in the opposite direction as everyone else and a split with the heavyweights in the dressing room could be close.
Where Dembélé falters, Rafinha flourished aganinst his former side in the Champions League. He had 51 successful passes and only three failed attempts and nine turnovers despite playing in a high risk area. Tactically, Rafinha was excellent too. He was solid on the right and never once left Sergi Roberto hanging out to dry. Rafinha recovered one ball in particular when he launched himself at the player in an effort to win it back. He must have had the words of Valverde ringing in his ears, which also served as a reminder for Dembélé: "Rakitic and Suarez lose balls... the question is how you react to the loss."
In short, Rafinha's fine performance leaves very little chance for Dembélé to play on Sunday in the Clásico. Some voices suggest that with the French winger on the team, you can attack Marcelo's oft-vacant left-back position but with Marcelo in the position, you have to cover your own wing as he likes to attack. Rafinha or Sergi Roberto with Semedo behind are, at this moment, the most feasible options for the game at the Camp Nou on Sunday.