El Clásico debut possible after Vinicius appeal successful
The Spanish Appeals Committee has overturned the second yellow card shown to the young Brazilian for Castilla, meaning he could feature at the Camp Nou.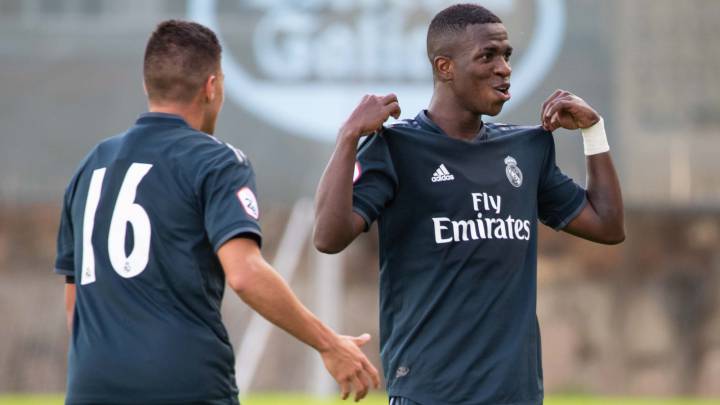 Vinicius can be selected by Julen Lopetegui for El Clásico against Barcelona after all. This change comes following the Appeals Committee's decision to overturn one of the yellow cards that led to the young Brazilian being sent off in the game for Castilla against Celta B.
Vinicius available for Camp Nou clash
The Brazilian saw his first card in the 67th minute for facing up to an opponent, and then the second just three minutes from time for throwing himself to the ground in the area.
Yesterday, the Competition Committee of the Spanish Football Federation sanctioned him with a one match ban, meaning he was out of the reckoning for Sunday's huge clash. Madrid's speedy response was an appeal on the second card that has now been accepted.
If Lopetegui decides not to pick the 18-year old forward for his Clásico debut, Vinicius could play with Castilla against Fuenlabrada on Saturday evening.