Infantino backs Rubiales against Tebas' Miami LaLiga game
FIFA have knocked the LaLiga initiative into touch at their summit in Rwanda with opposition to the game coming from FIFA, CONCACAF and the Spanish FA.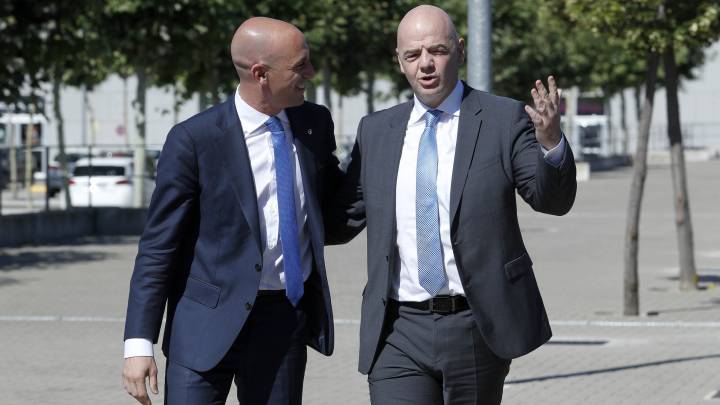 The FIFA Council met today in the Rwandan capital of Kigali with one of the matters reviewed being the LaLiga proposal to stage the Girona-Barcelona fixture in Miami (Florida) next January.
Opposition to the plan in Spain has already come from many sources, notably the Spanish FA, the players' union (AFE) and Real Madrid club president Florentino Perez.
Javier Tebas has already penned a 15 year deal with Stateside company Relevent having failed to consult the necessary governing bodies despite the move being approved by both LaLiga clubs in question.
The matter has seen the existing tension between Federation ad LaLiga grow as president of the RFEF (Spain's FA) Luis Rubiales seeking help from FIFA president Gianni Infantino to block the initiative. Any move to take a domestic game to another continent would need approval from the relevant governing bodies, in this case RFEF (Spanish FA), UEFA (European body), CONCACF (North American football governing body) and ultimately FIFA.
In his thoughts on the LaLiga proposal, Infantino stated: "I'm strongly opposed to this and I deny any permit to play the Girona-Barça game in Miami". "Official games of a league must be played inside the country"