Only Carvajal missing for Real Madrid pre-Clásico training
Manager Julen Lopetegui was able to work with all but one of his squad ahead of Sunday's huge game in Barcelona, with only the full-back still out injured.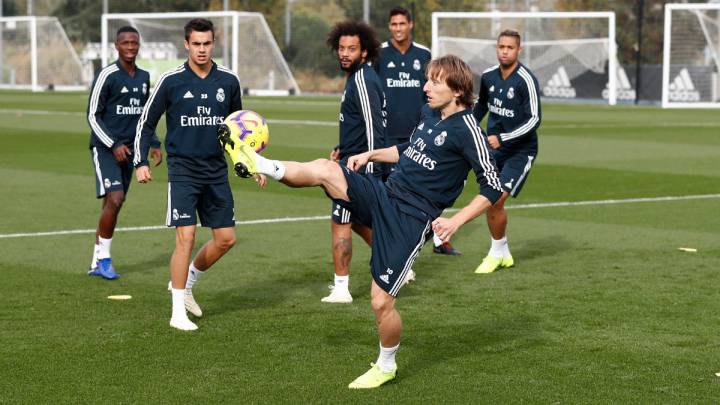 Julen Lopetegui, the under-pressure manager of Real Madrid, was able to call upon all of his players for Friday's penultimate training session ahead of El Clásico. That was, except for the injured Dani Carvajal.
Carvajal out, Vinicius in
Despite the absence of the Spanish full-back, some positive news reached Lopetegui when the appeals committee upheld Madrid's claim that Vinicius' ban should be over-ruled.
Carvajal, who has been out with his latest injury since early October, is back training but not yet with the group as he continues his recovery. In contrast, striker Mariano Díaz, who only on Thursday was working alone in the gym, returned to join the squad, where there was also space for the Castilla midfielder Jaume Garcia.
The training involved plenty of focus on the ball, exercises on possession, short sprints and the much-needed practice on finishing.
The squad's final session before the camp Nou game is on Saturday at 11:00 local time.



LaLiga Santander
*Update 26 de octubre de 2018