NFL
Four Jacksonville Jaguars players arrested in London
The players were arrested after allegedly trying to leave a London nightclub without paying a large bill.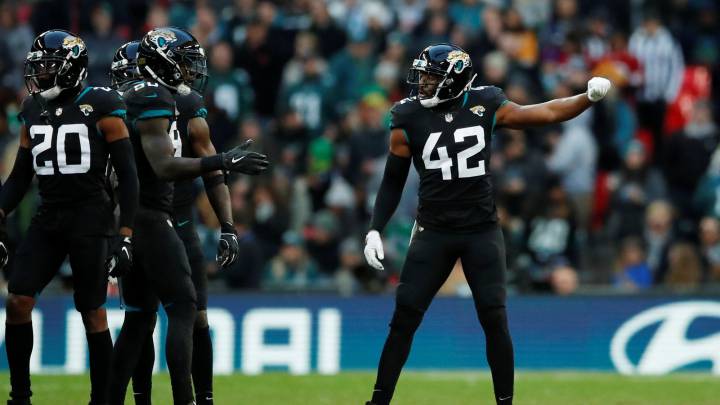 Four Jacksonville Jaguars players – safeties Barry Church, Ronnie Harrison and Jarrod Wilson and cornerback D.J. Hayden – were arrested early on Sunday after an in incident in London, according to a report by ESPN (http://www.espn.com/nfl/story/_/id/25102097/four-jacksonville-jaguars-players-detained-london).
The Jacksonville Jaguars are in London for Sunday's NFL match against the Philadelphia Eagles at Wembley, which was won 24-18 by last year's Super Bowl champions.
Leaving without paying
In a statement by the Florida team, it was revealed that the four players were detained "over the restitution of a bill".
'The matter is being resolved, and the players are with the team,' the Jaguars said. 'Any discipline will be handled internally.'
According to a London police statement, officers were called early on Sunday after reports of a fight at a nightclub and confirmed that the players were attempting to leave without paying.
'Police were called ... following reports of a fight. Officers attended and spoke with a group of males who had allegedly been attempting to leave the venue without paying a large bill,' London police said. 'Four men aged in their twenties were subsequently arrested on suspicion of fraud by false representation and taken to a central London police station for questioning. They were all subsequently released with no further action.'
It is understood that the bill has already been paid by the four players.