The new wags of El Clásico
The wives and girlfriends of new players Mariano, Arturo Vidal, Malcolm, Arthur and Clement Lenglet will be cheering their partners on today in their first Clásico as Barcelona and Real Madrid players.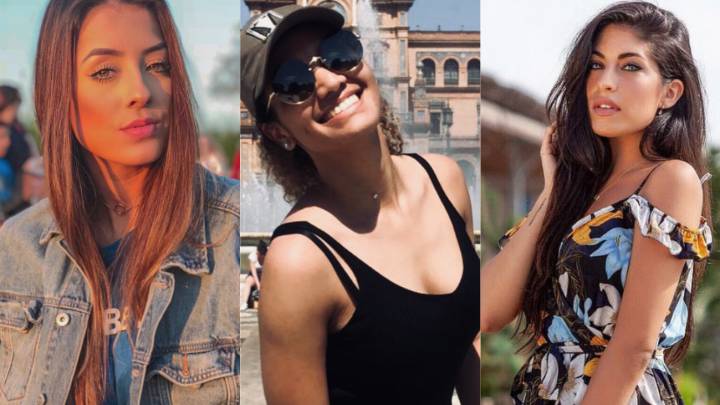 The first Clásico of the season, and the first without Cristiano Ronaldo and Lionel Messi in 11 years, will feature some new faces on both sides. And from the stands at Camp Nou, the wives and girlfriends of those new singings will be watching attentively. Here we present some of the new WAGs of the Clásico.
Estelle Lenglet
Twenty-three-year-old Clement Lenglet has become one of the defenders of reference in LaLiga in the last few years, joining Barcelona from Sevilla this summer for €36 million. The French international was born in Nancy, and spent just one season at Sevilla before joining the Blaugrana. His partner Estelle has been somewhat of a mystery, as she rarely uses social media and tends to stay away from the spotlight.
Yazio Moreno
There was much talk about Yazia Moreno when she appeared at the Bernabeu to watch boyfriend Mariano make his return to Real Madrid. The young model was there to support him on what was such an important day for the former Castilla player, after the couple had maintained a long distance relationship during his season in France with Lyon.
Model and entrepreneur, Yazia has almost 40,000 followers on Instagram and has her own brand of swimsuits and bikinis called Mistery by Yazia Moreno.
Kelia García
When Arthur started his new life in Barcelona this summer, he was joined by partner Keila García. While the two like to keep their relationship private and out of social media, they did recently post a photo of themselves enjoying dinner with some of Arthur's Barcelona team-mates.
Marta Dominguez
Thibaut Courtois had several reasons to come to Real Madrid, but above all was his desire to be close to his children, who live in the Spanish capital with his ex-partner Marta Dominguez. The Belgian goalkeeper met Marta while he was at Atlético Madrid and the pair had two children before they separated and he moved to England to play for Chelsea. While they are not together anymore, Marta was present during Courtois' unveiling ceremony in August at the Bernabéu along with their two children.
Leticia Pereira
Leticia Pereira began her relationship with Barcelona star Malcolm in 2016 soon after he had arrived to start his career in Europe with Bordeaux after two seasons with Corinthians in Brazil. The two lived together in France before moving to Barcelona in the summer and they have occasionally been spotted out and about getting to know their new city.
María Teresa Matus
The relationship between María Teresa Matus and Arturo Vidal has been longer than the rest on the list. The pair have been married since 2009, when Vidal was playing with Bayern Leverkusen. They moved to Turin in 2011 when he signed with Juventus before returning to Germany in 2015 when the Chilean striker joined Bayern Munich. Vidal signed with Barcelona this summer for €35 million and the pair packed their bags with their two children, Alonso and Elisabetta, to begin a new adventure in Spain.