Real Madrid: Lopetegui sacked, Solari caretaker: as it happened
Real Madrid have sacked head coach Julen Lopetegui after Clásico defeat to Barcelona, and appointed Castilla boss Santi Solari as caretaker.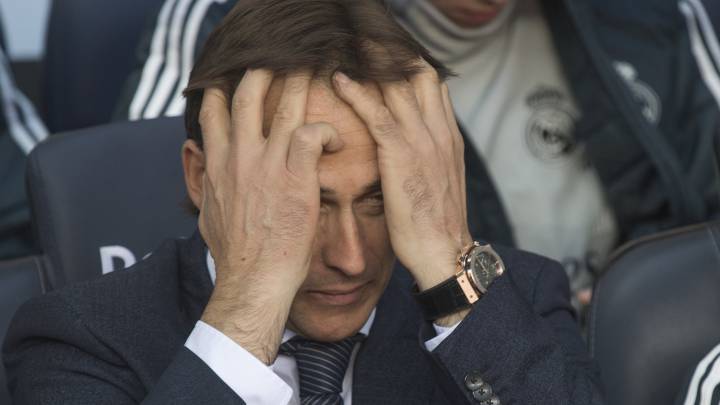 Lopetegui fired by Real Madrid, Solari put in charge
Read our full report: Lopetegui sacked; Solari named caretaker coach
Lopetegui sacked by Real Madrid: as it happened
  Right, we're going to wrap up this live feed, after an evening that saw Julen Lopetegui sacked by Real Madrid after just 14 games (with the club criticising the coach for failing to get more out of his squad), and Castilla boss Santi Solari placed in caretaker charge. Former Chelsea manager Antonio Conte had been strongly tipped to take over at the Bernabéu, but is now thought to be out of the running. Make sure to check out our full report on Lopetegui's dismissal here. Thanks for reading!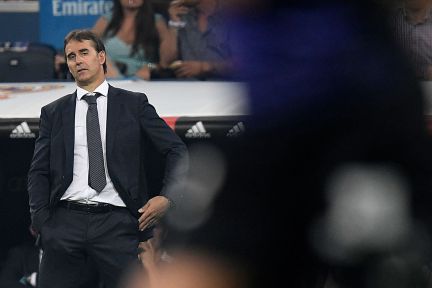 Returning to the theme of Spanish coaches having an utter 'mare at Real Madrid, AS' Carlos Forjanes has calculated that, between them, all the Spaniards who have managed Los Blancos under Florentino Pérez have lasted an average of just 149 days!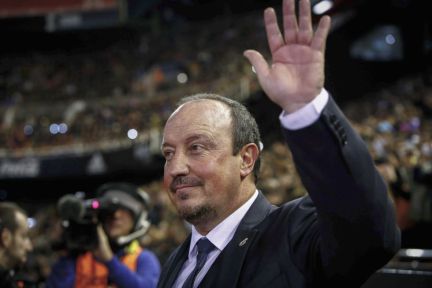 "He will be provisionally replaced by Santiago Solari, who will take charge of the first team from tomorrow, Tuesday."
  "The club would like to place on record its gratitude to Julen Lopetegui and all his coaching team for the effort and hard work that they put in, and wishes them all the best in their [future] professional careers."
The statement continues: "The Board of Directors feel that there is a major disparity between the quality of the Real Madrid squad, which has eight players nominated for the next Ballon d'Or, something without precedent in the history of the club, and the results that have been achieved so far [this season]."
Real Madrid's statement says the decision has been taken "in a bid to change the run of results that the team was in, with all the team's season objectives still possible."
  Real Madrid confirm that Julen Lopetegui has been sacked, with Castilla coach Santiago Solari "provisionally" taking charge of the first team.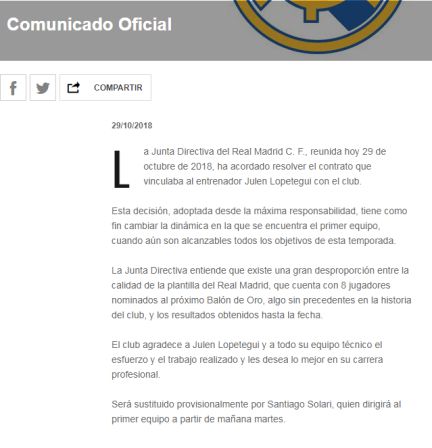 We have a Real Madrid statement...
  A reminder that, according to a report on TV channel Cuatro this evening, Antonio Conte is no longer in the frame to replace Julen Lopetegui at Real Madrid, amid suggestions that the Italian doesn't feel he'll be a popular appointment among the European champions' players.
  If Lopetegui does get the chop tonight, he'll have a whoppìng, 18-million-euro pay-off to console himself with, report our colleagues over at the Barcelona-based newspaper Sport. Go off and enjoy it, I say; but they never do.
We're still awaiting news from the Real Madrid boardroom. To be fair to them, the spread is probably terrific.
Also make sure you don't miss out on all the best memes from Barcelona's 5-1 demolition of Real Madrid yesterday evening...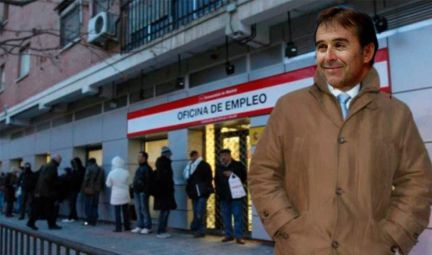 Meanwhile, Cristiano has been speaking to France Football about his summer departure to Juventus, telling the magazine that his relationship with Real Madrid chief Florentino Pérez was a big factor in his decision to leave Real Madrid. "The president looked at me with eyes that were saying something else, as if I were no longer indispensable," said the striker, who on Sunday morning had wished his former employers a "happy" Clásico. That it certainly was not.
Meanwhile, AS editor Alfredo Relaño spoke in similar tones to Jorge Valdano in his post-Clásico editorial last night, talking of a Real Madrid club president more interested in revamping the Bernabéu than spending money on top-quality players, and declaring: "The progressive weakening of the squad turned into the utter disaster away to Barcelona, which will be the end of Lopetegui."
Former Barcelona and Celtic player Marc Crosas certainly seems to agree.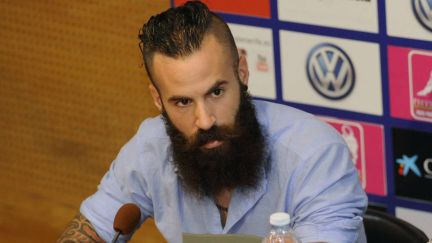 And it seems that the finger of blame for the current crisis at Real Madrid is mainly being pointed at Florentino Pérez, and in particular his ropey squad planning. At the time of writing, 64% of participants in an AS English Twitter poll said that the club president was chiefly culpable, rather than Julen Lopetegui or his players.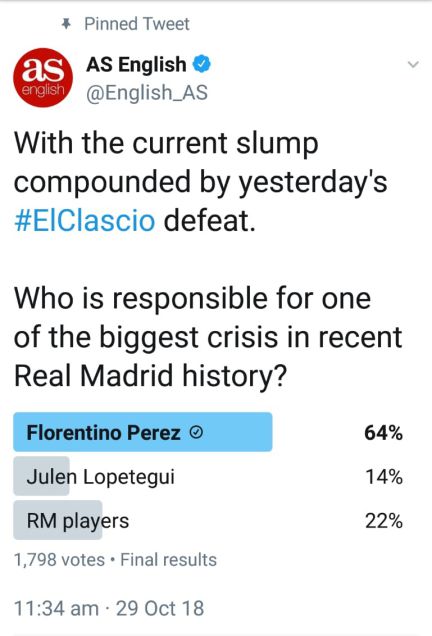 Speaking of Señor Valdano, he has made the not unreasonable point that although Lopetegui has presided over a horrendously goal-shy Real Madrid - going 481 minutes without scoring earlier this month - he can hardly be blamed for onion-bag-botherer-in-chief Cristiano Ronaldo being sold, and not adequately replaced. "Putting the ball in the back of the net is the hardest part of the game," Valdano told Onda Cero a week ago. "The number-one problem Real have is goals, because they lack a specialist and that's not something that the coach can solve."
  Meanwhile, ex-Real Madrid player, coach and sporting director Jorge Valdano has been busy urging his former club to hand the reins to Belgium head coach Roberto Martínez, who is just what the team's massively leaky defence needs.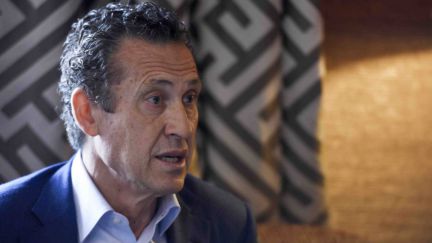 There were also suggestions that Guti might return from his current job as Besiktas assistant to take over as an 'emergency solution', but, sadly, that talk seems to have cooled, which is a shame. He'd have been fun.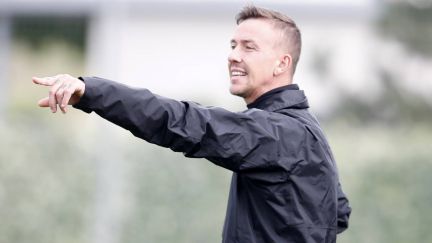 So if not Conte, then who? Well, Real Madrid Castilla coach Santiago Solari, who this season has piloted the club's 'B' team to the upper reaches of their division in Segunda B, Spain's third-tier, is being heavily tipped to take interim charge of the senior side in their next couple of games. Madrid face Melilla in the Copa del Rey on Wednesday, before hosting high-flying Real Valladolid - who are currently three places better off than Los Blancos - in LaLiga on Saturday.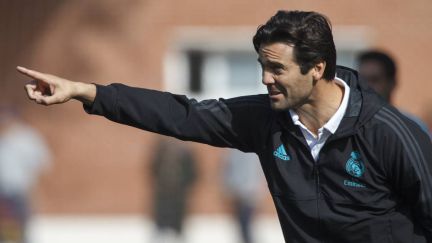 If Conte is no longer up for the Real Madrid gig, there could at least be one silver lining for the 13-time European champions...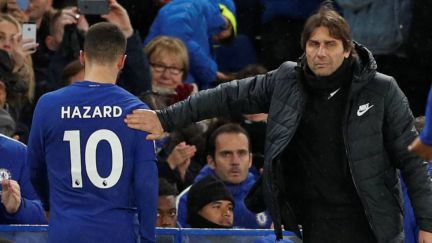 And it is being suggested that Conte has been put off the Bernabéu dugout because he fears that his appointment is not one that would go down well among the occupants of the Real Madrid dressing room. Certainly, club captain Sergio Ramos did not appear to offer a ringing endorsement of the former Italy boss's tough style of management after Sunday's thumping by Barcelona, telling reporters: "Respect is won, not imposed."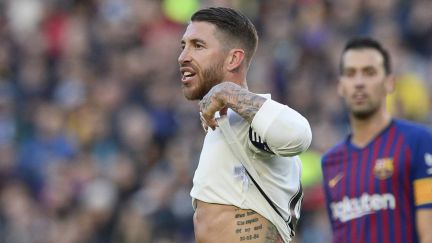 There had been a growing expectation that the man waiting to replace Lopetegui at the Real Madrid helm was former Chelsea manager Antonio Conte, with Sunday even seeing suggestions that the Italian could be unveiled by the European champions today. However, reports in Spain this evening strongly indicate that Conte is no longer in the running for the job.
It's a defeat that leaves Lopetegui with an overall record in his so-far 138-day reign in charge at the Bernabéu that makes for really rather grim reading: played 14, won six, drawn two, lost six. 
    Last night's 5-1 defeat to arch rivals Barcelona looks to have been the final straw for the Real Madrid president Florentino Pérez. The team's fifth loss in their last seven games, Los Blancos' Camp Nou crushing has left them languishing down in ninth - NINTH - place in LaLiga, a full seven points behind leaders Barça.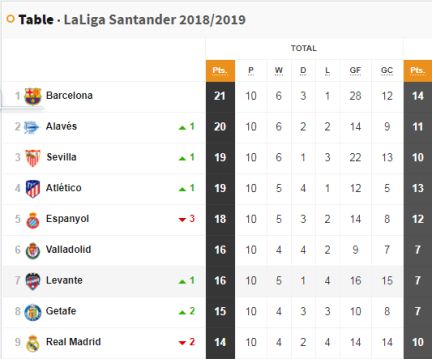 Club president Florentino Pérez and his Real Madrid board of directors are due to meet at the club's Santiago Bernabéu stadium at 18:30 CET - i.e. right now - with Lopetegui's future as coach understood to be very much at the top of the agenda. We'll bring you all the latest developments coming out of that meeting as we get them. 
  Good evening and welcome to our live coverage from the Spanish capital as Real Madrid seemingly prepare to sack Julen Lopetegui as their head coach, just over four months after his controversial appointment.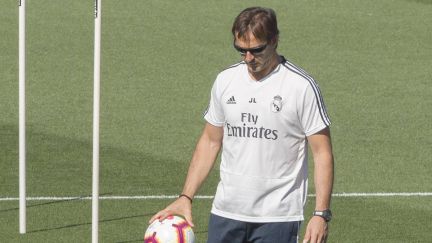 Real Madrid: Lopetegui's future and live rumours - preview
Julen Lopetegui is expected to be sacked as Real Madrid coach this evening, just four months after his controversial appointment by the club on the eve of the 2018 World Cup. Lopetegui had been set to lead Spain in Russia, only for the announcement that he was to replace Zinedine Zidane - made three days before La Roja's tournament opener against Portugal - to lead Spanish FA president Luis Rubiales to dismiss the 52-year-old. Now, having won just six of his 14 games at Madrid, he is on the verge of being fired once more.
In the wake of Sunday's 5-1 Clásico defeat to Barcelona, which left Los Blancos down in ninth position in LaLiga, the club's board of directors is due to meet at 18:30 CET today to discuss his future and, in all likelihood, agree to Lopetegui's dismissal. Former Chelsea manager Antonio Conte had been the favourite to take over but is now reported to be out of the running, with Castilla coach Santiago Solari in the frame to take interim charge of the first team at Melilla in the Copa del Rey on Wednesday, and at home to Real Valladolid in LaLiga on Saturday.