James to leave Bayern Munich in the summer, possibly to join Juventus - Bild
The German daily published a piece on the Colombian's future, with Jorge Mendes keen for James to join Juventus. Bayern's directors want him to stay.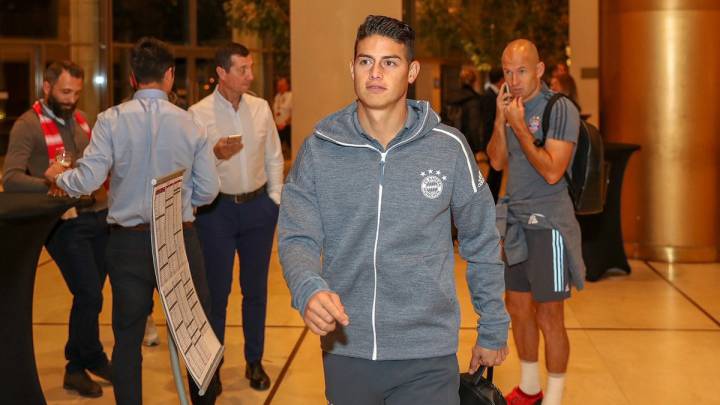 James Rodríguez is back in the news in Germany with Sport Bild reporting that the midfielder could leave Bayern Munich next summer - or even as early as the next transfer window in January.
James eyeing summer move to Italy - reports
"It's entirely feasible that he could leave over the summer, sources close to James' inner circle have revealed. It's also possible that he could move on during the winter transfer window but that would be out of the question as far as Bayern are concerned, even if such a transfer would bring in a significent amount of money", Bild report. The German paper add that James and his agent are eager to meet with the club next month to discuss his future. "They have already received lucrative offers from clubs who want him to leave in January - from Juventus and England".
At the moment though, it is looking likely that Bayern will exercise their first option to buy James outright from Real Madrid for 42 million euros, but Jorge Mendes is studying other options. If he and James don't get a satisfactory deal, the player could end up joining Juventus, the club to have shown the most interest.
This season James has made 10 appearances for Bayern between the Bundesliga the Champions League, scoring three goals in domestic competition.