Michael Laudrup turned down Real Madrid coaching job offer
Preoccupation and nerves in the back offices at the Bernabéu in the wake of Lopetegui's dismissal. Conte's rejection has made it harder to find a sustitute.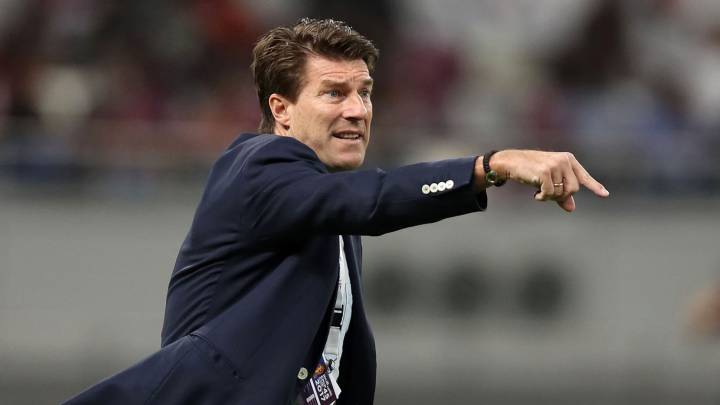 There is a palpable sense of preoccupation in the Bernabéu back offices following the decision to sack Julen Lopetegui. On the pitch, the team hasn't been delivering and the search for a new coach isn't turning out to be straightforward. Antonio Conte was elected as Lopetegui's successor, but the Italian had second thoughts about accepting the job on hearing what Sergio Ramos had to say after the Clásico - a veiled warning for the incoming coach, whoever that may be. Conte was also unconvinced by the terms and length of the contract which Madrid offered him as well as the economic terms offered. With Conte out of the picture, Florentino turned to Santiago Solari as an interim solution to give him time to find a permanent replacement…
"Not the right moment"
Diario AS understands that Michael Laudrup, who is currently without a club, was approached but turned the offer down. Former Madrid player Laudrup is a madridista through and through and it's not the first time he has been linked with the coaching post at the club, but according to sources close to the Danish coach, he wasn't convinced by the proposal and believes now isn't the right time to take on such a big responsibility. AS sought a second opinion and spoke to Laudrup's agent Byram Tutumlu, who made the coach's stance clear: "Laudrup is not looking for an opportunity to coach Madrid, rather a more ideal situation to undertake such a post. Bearing in mind how things have been going at Madrid, now's not the right moment. He doesn't want to return to the club regardless of the circumstances". Another member of Laudrup's close circle told AS that in private, the coach has described the club's current situation, at least in terms of what has been happening on the pitch as "disastrous".
Laudrup, legendary Madrid player
Laudrup was one of Florentino's preferred options to take over the reins after Conte got cold feet. The Dane has an aura about him similar to Zidane, in that both were great players in their day who could win the respect of the squad and Laudrup would have offered an excellent temporary solution to Madrid's coaching crisis. But the 54-year-old, "who would be delighted to coach Real Madrid in the future", according to his agent Byram Tutumlu, would rather take charge of a stable project with long-term aspirations. "He loves Real Madrid", Tutumlu added. But it seems the political instability affecting sporting issues at the club right now has put him off for the time being.
⚽ Santiago Solari led the team for the first time in today's training session. 📸👇 #HalaMadrid

— Real Madrid C.F. 🇬🇧🇺🇸 (@realmadriden) 30 October 2018