Julen Aginagalde's funny response to his Real Madrid 'sacking'
The Spanish international handball player saw the funny side of being the victim of a case of mistaken identity yesterday, saying he would be willing to accept the redundancy payment.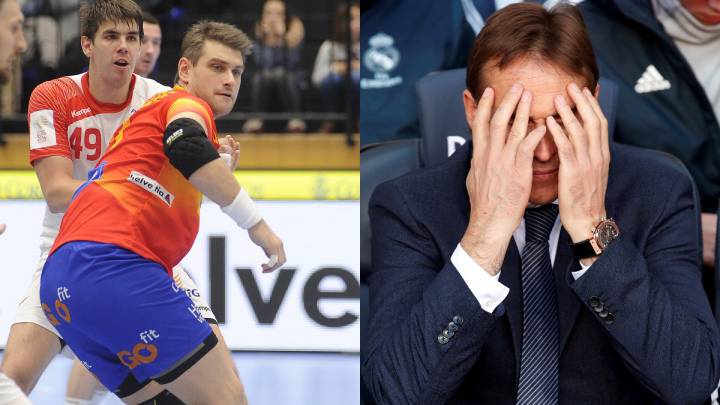 Following Julen Lopetegui's sacking yesterday, so much has been written, broadcasted and tweeted by media outlets across Spain and around the world that somebody was bound to make a mistake.
And that error was made by broadcaster beIN Sports Spain on Twitter yesterday, who mistakenly tagged Spanish international handball player Julen Aginagalde instead of Julen Lopetegui in a tweet about the now-former Madrid coach's dismissal.
"It's official @Julen Aginagalde has been sacked by @Real Mardrid. [Presenters] @nachogarciad and @MiguelSerranoTV discuss who could be his replacement," read the tweet.
Seeing the funny side of the error, Aginagalde, who plies his trade in Poland with KS Kielce, replied to beIN: "Although my football qualities are well verified, I have to deny that I have signed for @realmadrid ... not to mind that I have been fired!"
Continuing the light-hearted exchange, beIN gave an explanation for its error, saying "things like that happen" in a busy newsroom, before asking Aginagalde: "Tell us the truth Julen, would you you really not be interested?"
To which the handball player replied: "If they force me to take the redundancy... I accept the dismissal, but do not send it to me by fax, please!"
Si me obligan a cobrar el finiquito... acepto el despido. Pero que no me lo manden por fax, por favor! 🙏🏼🖨💥

— Julen Aginagalde (@JulenAginagalde) 29 de octubre de 2018