Xavi: "I find a lot of the football I watch boring"
The former Barça midfielder also talked about Simeone and Atlético: "Simeone has convinced his players that his approach is the only way to compete with Barça and Madrid".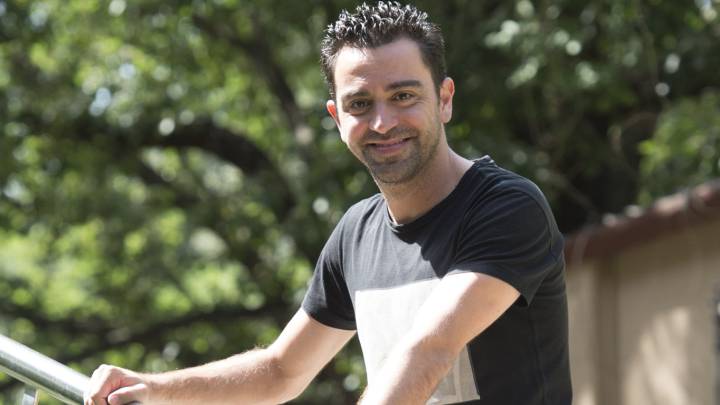 Former Spain and Barça midfielder Xavi Hernández spoke on the programme 'Tot Costa', on Catalunya Radio, sharing his views on the top teams around at the moment and their style of play.
Football today: "I have to admit that I find the football I watch on the TV boring. Many teams are ponderous and play monotonous football. Teams that set up in a 4-5-1 bore me; they don't want the ball. It's good for me to see things that I'm not going to do when I want to be a coach. I have a clear idea of how I want my team to play: dominate the game, take hold of the ball and look to create and be active. That's how it was for me at Barcelona".
Favourite sides: "I like Berizzo's Athletic because they don't think too much and play with a lot of intensity, although I wouldn't adapt their tactical approach to my team. I like Quique Setién's Betis and I enjoy watching them because they try new things. But Guardiola is the one trainer I focus on. I like and enjoy watching City".
Simeone and 'Cholismo': "Tactically, we've come a long way, so much so that playing with space almost seems impossible. Every team looks to close down the space. Physically, it's also difficult to improve on. Simeone is the one who takes this approach to the extreme. Attacking a Simeone defence is really difficult and they know how to reduce spaces and always have cover. Simeone believes he doesn't need the ball to dominate a game, but, with all due respect, I am the opposite. The biggest thing about Simeone is he knows how to transmit his ideas to his players and convince them. He's assured them it's the only way to compete with Barcelona and Madrid and he's achieved that".



LaLiga Santander
*Update 3 de noviembre de 2018