BARCELONA
Barcelona will debut third kit against Inter in Champions League
According to the official website, Barcelona, who could have Messi back, will wear their third strip against Inter Milan in the Champions League.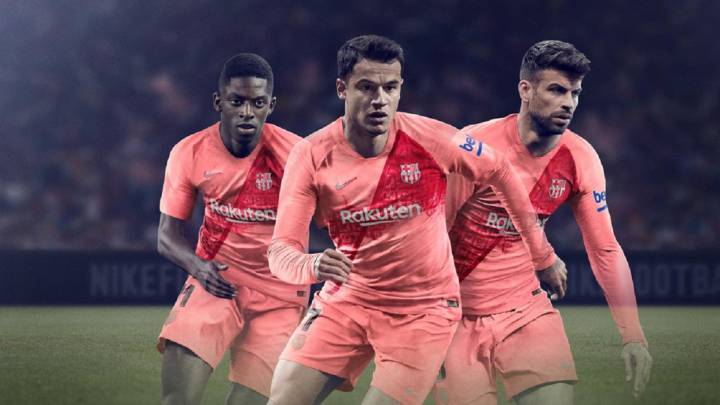 On Tuesday at the Giuseppe Meazza stadium in Milan, Barcelona will don their third kit for the first time this season. The LaLiga leaders have announced on their official website that they will wear the jersey as they try to make it four wins from four in the Champions League group stage.
The website says the jersey "features a dynamic sash design inspired by one of the Catalan city's most famous streets, the Avinguda Diagonal, cutting an angular swathe from the left shoulder to right hem. With a pattern based on an aerial view of Barcelona's famous Eixample district and its blocks, the third strip gives an extra special connection back to the city's landscape.
Lionel Messi might be back after he joined the squad to travel to Milan for the midweek game. He missed the games against Real Madrid Cultural and Rayo Vallecano but could even play with a splint as he is keen to get back on the field.