"I think Neymar wants to go back to Barcelona" - Montoya
Former teammate at the Camp Nou, Martín Montoya, spoke about the connection that the Brazilian built up with Messi and Suárez, but highlights the obstacle.
Martín Montoya spoke with goal.com about the rumours linking his former Barcelona teammate Neymar with a possibile return to the Camp Nou.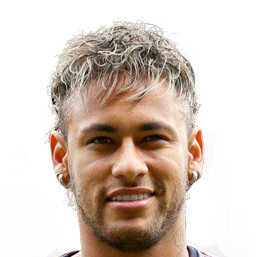 Neymar back to Barça
"I think Neymar wants to go back," Montoya revealed, "because he was really comfortable and adapted the three years he was at the club." The now-Brighton defender added, however, that despite this, the move is easier said than done, with finances playing an integral part.
"He had a great connection with Luis Suarez and Messi, but I think it is very difficult for him to come back to Barca.
"Paris is also a great team and I don't think they will let him to leave easily. Paris paid a big amount of money for him and I don't think Barcelona would pay the same price for him.
Icardi threat at San Siro
Montoya, now in the Premier League, previously played for Inter Milan, Barça's Champions League opponents on Tuesday evening. And in Mauro Icardi he believes the Serie A side could have a match winner, while still accepting the Spanish champions are favourites.
"Yes, he is scoring a lot of goals for Inter in the last years, being the top scorer in the Serie A. He is going to be, well, he is already a world-class player."
Read the full interview at goal.com.