REAL MADRID
Real Madrid round-up: Bale, Vinicius, Ramos and Plzen away
All the latest news on the latest comings and goings at the Santiago Bernabeu outfit following the 2-0 home win over Valladolid.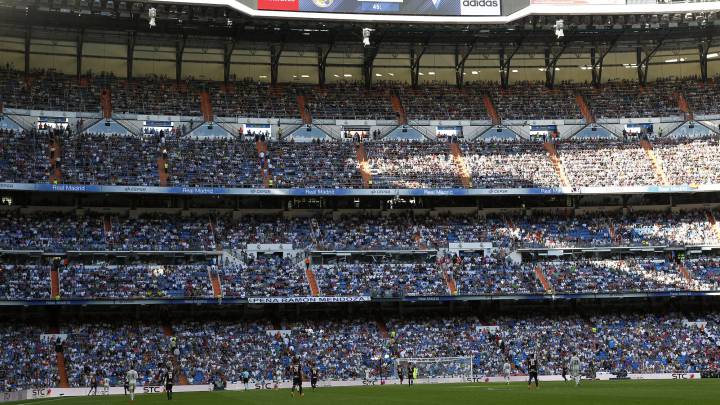 Back to work for Real Madrid after Saturday's 2-0 home win over Real Valladolid at the Santiago Bernabeu in Santiago Solari's first league game in charge.
Plzen preparation
Argentine coach Santiago Solari will oversee training today as the focus turns to Champions League activity as Madrid are set to travel to the Czech Republic on Tuesday ahead of the Group G Champions League clash in Plzen. The LaLiga side share top spot with AS Roma (both on six points) who on the same night face CSKA in Moscow.
Pressure mounts on Bale
The Welshman played for 71 minutes and mustered two scoring chances but more worryingly gave away possession 14 times for Madrid during Saturday's home win. The player is under increasing pressure as clamour increases for Brazilian teenager Vinicius to start for Madrid with Solari stating last week: "Bale has the spotlight. He's a great player and we want him to show us that every day".
Ramos on target from the spot
Real Madrid were awarded a late spot kick against Valladolid on Saturday and since the departure of Cristiano to Serie A side Juve, the penalty kick responsibility has fallen to Sergio Ramos. The Camas born defender has taken nine penalty kicks for Real Madrid in his career at the club converting eight with just one miss from the spot coming in an away match to Sevilla (May 2018).
Away-days
The fixture list has determined that there will no more home games for Real Madrid at the Santiago Bernabeu during the month of November. The next two LaLiga fixtures see Solari's men take the road to Galicia (Celta away on November 11) and then travel to Eibar on November 24. The Champions League fixture list also sees Madrid play successive away game with tomorrow's trip to Plzen followed up by a trip to the Italian capital in match-day 5 of the 2018/19 group stage on November 27. Action returns to the Bernabeu on December 1st as Valencia visit.