BOCA-RIVER LIBERTADORES 2018
Boca-River presidents call for Libertadores games to be held on Sunday
Both presidents agree that the games should be played on Sunday November 11th and 25th and with no visiting supporters present.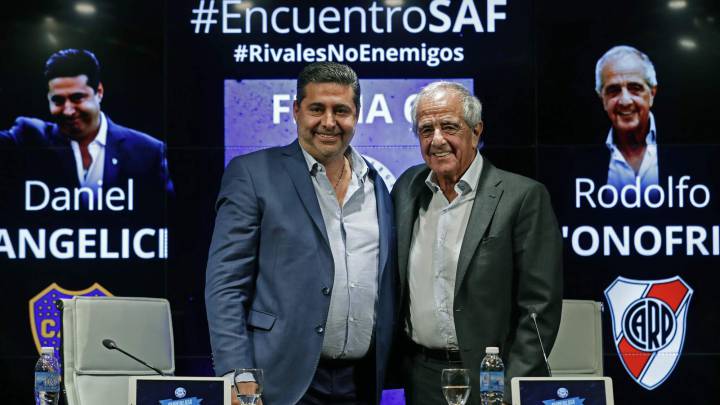 Rodolfo D'Onofrio and Daniel Angelici, respective club presidents of River Plate and Boca Juniors have called for the Superclásico finals of the 2018 Copa Libertadores de América to be delayed by one day and for both games to be staged on a Sunday with the dates of November 11th and 25th being proposed by the executives.
The Boca chief maintained: "It's unacceptable that no-one has consulted the clubs as to their preference as to when these games should be staged and we plan to speak to whoever in power to secure a change of date".
D'Onofrio also commented on the possibility of away supporters attending both games maintaining that this provides a logistical complexity given both club's home games are total sell-outs and that away fans are currently banned in SuperLiga Argentina fixtures.
"We also need to think of the fans who want to see this game at home" claimed D'Onofrio, with both presidents concluding that staging the game on a Sunday would suit everyone.