Carvajal: "Lopetegui is the best coach I've ever had"
In an interview with Spanish state broadcaster TVE the Real Madrid defender explained that the former Bernabéu boss "didn't have that bit of luck."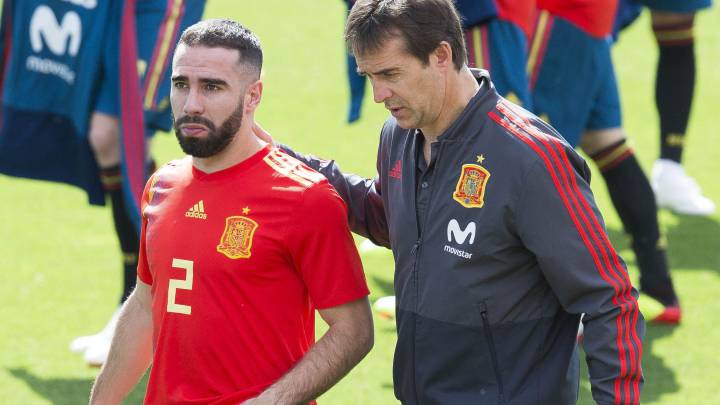 Dani Carvajal has described former Real Madrid coach Julen Lopetegui as the "best coach" he has ever worked with.
The Spain international defender, who is currently out with a calf injury, gave an interview with Spanish state broadcaster TVE during which he lavished praise on Lopetegui, who was sacked from his role at the Bernabéu in October just four months after succeeding Zinedine Zidane.
And despite the successes Carvajal enjoyed under the Frenchman during his two and a half season tenure at Real Madrid, the full back has singled out Lopetegui as the most influential coach he has played under.
"For me he is the best coach I have ever had but unfortunately he didn't have that little bit of luck when he was with us," Carvajal said. "His way of looking at football, of handling the squad, of being there for the players… that's something I share, it's the way I see football as well. I said it before he was Real Madrid coach and I'll say it again now that he's gone. And until I come across someone who for me is better than him, I'll keep saying it."
Carvajal's coaches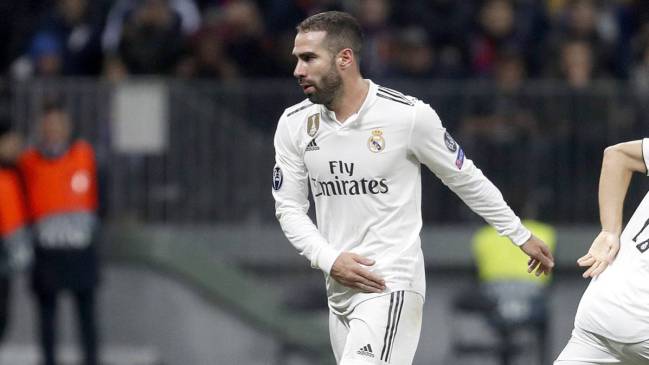 The Spain full back has played under eight managers during his senior career at club and international level: Alberto Toril (RM Castilla), Sami Hyypia (Bayer 04 Leverkusen), Carlo Ancelotti (Real Madrid), Vicente del Bosque (Spain), Rafa Benítez (Real Madrid), Zinedine Zidane (Real Madrid), Luis Enrique (Spain) and Julen Lopetegui (Spain and Real Madrid).