Wanda Nara sends Cristiano Ronaldo a bench message
The wife and agent of Inter Milan striker Mauro Icardi appeared on television with a question mark over the Juventus star, after her husband was benched.
Juventus lead Serie A with 31 points out of a possible 33 in another blistering start from the reigning champions, with second place Inter Milan in their wake on 25 points after eleven games. But the wife and agent of Nerazzurri striker Mauro Icardi, Wanda Nara, sent a message to their rivals, and their new star, Cristiano Ronaldo.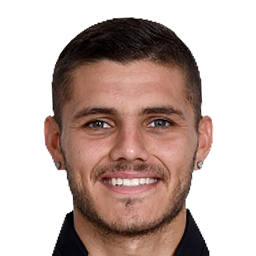 Juventus' Ronaldo reliance
Inter are fresh off the back of a 5-0 win over Genoa, where Icardi sat on the bench, and Wanda compared the situations between the top two in Serie A, questioning if the Turin side could afford to rest their Portuguese forward in the same way as Inter did with an eye on the Champions League game against Barça.
"Mauro has not played in three games. He has six goals and is very close to Cristiano (who has seven). I would like to see Cristiano sitting quietly on the bench while his team scores five goals, where he could've had three," she said on the Italian Tiki Taka show ahead of the clash with LaLiga leaders.
The striker's agent also admitted that her husband and Messi have a good relationship, despite what has been published in some media, and also that the couple hope the mercurial Argentine is fit to play.
"He has many beautiful memories of the club, he grew up there. He has a wonderful friendship with Lionel Messi. I want him [Messi] to play on the pitch, just like Mauro does.
Regarding further rumours linking Icardi to PSG she joked: "They have never called me, they don't have my phone number."
AS English will be bringing you all the action live from the San Siro.