Super league: World Cup ban for players involved, says Infantino
"Either you are in or you are out - this includes everything," FIFA president Gianni Infantino told journalists in Zurich on Wednesday.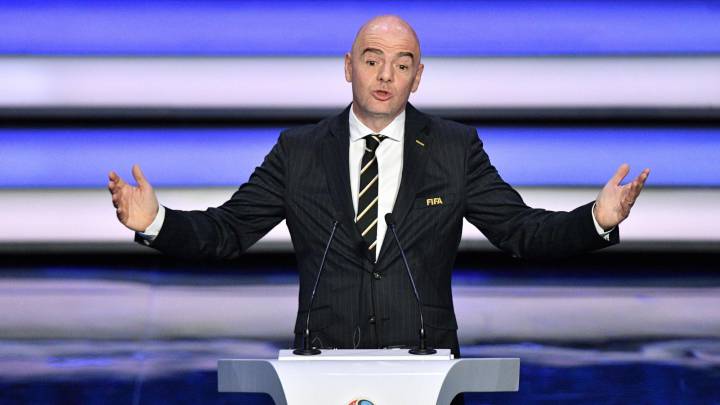 FIFA president Gianni Infantino has issued a warning to Europe's top clubs over their apparent plans to found a breakaway super league, declaring that players involved in such a tournament could be banned from participating in the World Cup.
"Either you are in or you are out," says FIFA chief
Speaking to journalists at the Zurich headquarters of world football's governing body on Wednesday, Infantino offered a list of competitions - which also featured the European Championships and domestic leagues - that players could be barred from, declaring: "Either you are in or you are out - this includes everything.
"People are still quite reasonable," Infantino added, however. "I trust certainly the club owners and presidents to be able to have a discussion."
Football Leaks documents reveal super league plans progressing
Quoting documents uncovered by Football Leaks, the magazine 'Der Spiegel' and other media outlets last week reported that preparations for the creation of a continental super league to rival UEFA's Champions League are progressing.
According to the leaks, 16 of Europe's top clubs are ready to sign a letter of intent later this month with a view to founding the tournament in 2021. On Tuesday, the Association of European Leagues said it had no knowledge of these plans.
Infantino out to include major clubs in expanded Club World Cup
In the face of this threat, Infantino is considering expanding the Club World Cup, adding more of the planet's best teams to a tournament that currently only includes the champions of each confederation. Such an event "would be the best super league", the 48-year-old, who has headed up FIFA since 2016, said.
Such a project is part of a proposal that would also see a global version of the UEFA Nations League introduced in international football.