Mourinho says he didn't offend Juventus fans after gesture
The Manchester United coach indicated he couldn't hear the Juventus home fans after his side had beaten Juve 1-2 in the Champions League.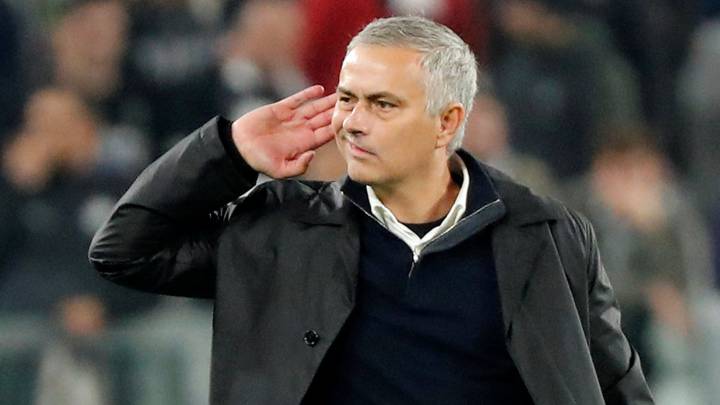 José Mourinho lapped up the attention at the final whistle, after a late free-kick from Juan Mata and an even later own goal from Alex Sandro gave his Manchester United side a famous victory in the Allianz Stadium in Turin. The Portuguese coach grinned to all four corners of the ground and cupped his hand to his ear in the time honoured 'I can't hear you' gesture. As temperatures around the stadium rose at the taunting of the man who broke their hearts while he was at Inter Milan one of Mou's assistant's bustled him from the pitch.
Mourinho claims innocence

But according to Mourinho, he did nothing wrong: "I didn't offend anyone at the end, I just made a gesture that I wanted to hear them louder. I probably shouldn't have done it, and with a cool head I wouldn't have done it, but with my family insulted, including my Inter family, I reacted like this."
Mourinho claimed he had been insulted for the full 90 minutes of the game, and that he was only at the match to "do my work and nothing more".
Mourinho was also recently involved in a scuffle after Chelsea scored a late goal against them in the league, with a Chelsea assistant celebrating in front of the Manchester United coach, leading Mou to physically confront the Chelsea man. He then made gestures to the Chelsea fans indicating the three league titles he'd given them. The Portuguese coach then repeated his three fingered gesture to the Juventus fans in the game at Old Trafford, indicating the treble he'd won while at Inter Milan.
Mou pleased with win over Juventus

As to the game, Mou was effusive, saying his side couldn't be better. "We can't be better than this, we came here to play against a team with different potential and objectives than us. But from the first minute we tried to win and we played a very positive match. We played with a more closed off midfield giving more freedom to Alexis Sanchez and trying to take Chiellni and Bonucci away from the defense"
Man United now sit second in Group H, still behind Juventus.