Wigan: Hong Kong consortium IEC completes acquisition
The £22m deal to buy Championship club Wigan Athletic was ratified on Wednesday by the English Football League.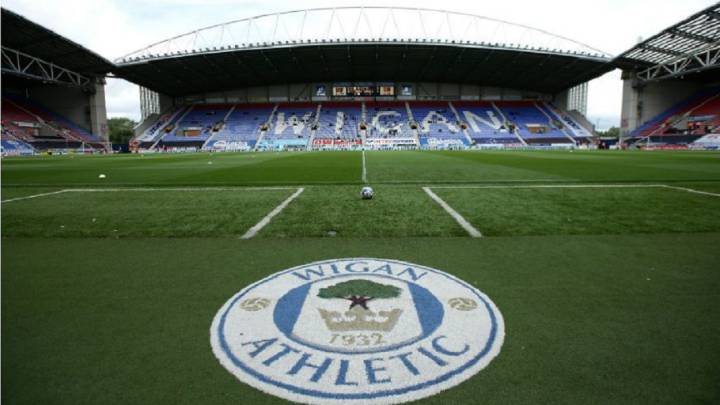 Hong Kong-based consortium International Entertainment Corporation (IEC) completed its takeover of the English second-tier side Wigan Athletic from the Whelan family on Wednesday.
The £22m deal - first announced in May – was completed after being ratified by the English Football League (EFL) and IEC shareholders, the Championship side said in a statement.
Following the acquisition, former Everton and Manchester City manager Joe Royle was appointed as director of the club, with his son Darren taking over as executive chairman.
📺 "The reason we have engaged Joe Royle and Darren Royle is that we would like to cooperate with all of the other management personnel and use their experience and understanding of English football."#wafc 🔵⚪️💚 pic.twitter.com/Jh2yNsDD39

— Wigan Athletic (@LaticsOfficial) 7 November 2018
23 years of Whelan ownership
Wigan were at the bottom of the fourth tier when Dave Whelan bought the team in 1995. The Latics managed to achieve three promotions in 10 years to reach the Premier League, where they competed from 2005 to 2013.
The team lifted their first major trophy, the FA Cup, three days before being relegated from the top flight.
Whelan also funded the construction of the 25,000 all-seater DW Stadium, which opened in 1999 at a cost of about £30m.
He stepped down as chairman of the Latics in 2015, leaving his grandson Sharpe in charge.
IEC honoured to become Wigan "custodians"
Melvin Yan Min Zhang, CEO of IEC, said: "We are extremely honoured and proud to become custodians of Wigan Athletic FC.
"The football club operations and performance under the leadership of the Whelan family over a long period, together with the traditions and values of the club and its supporters, were major factors in our decision to purchase the club.
"We intend to build on that history and grow Wigan Athletic further to achieve success both on and off the field."
📺 WATCH: The first interview with International Entertainment Corporation CEO Melvin Yan Min Zhang.

"To the fans, we are new to Wigan – come and join us and we will enjoy football together."

Watch the full interview 👇https://t.co/VO5u5xu8e1#wafc 🔵⚪️💚

— Wigan Athletic (@LaticsOfficial) 7 November 2018
Recently, Wigan have twice won the League One title in the past three seasons and are currently 16th in the Championship.