VIKTORIA PLZEN 0-5 REAL MADRID
Sergio Ramos sends message to Plzen's Havel after elbow
The Real Madrid captain caught the Viktoria Plzen striker with his elbow, resulting in the player being substituted and sent to hospital for treatment.
Viktoria Plzen striker Milan Havel had to leave the field in the first half following a coming together with Real Madrid's Sergio Ramos during their Champions League game, and the Spanish captain was quick to send him his good wishes.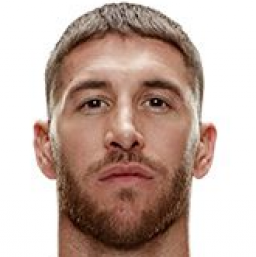 Ramos' concern for Havel
The incident took place not long before half-time in the match that Madrid went on to win 0-5. Ramos came in for the challenge and elbowed his opponent square in the face, an act that was deemed worthy of a straight red card by our resident referee, but which did not result in even a booking.
In the mixed zone after the game, Ramos referred back to that moment with Havel:
"I have spoken with him and sent him a message. I hope he gets better. There was contact but no intention to cause any damage. The nose is very fragile so any knock is dramatic and I hope he recovers."
Later, Ramos posted a message on Twitter which included a line for Milan Havel saying, "I shouldn't have gone into the challenge like that. Milan, it wasn't my intention to injure you