Real Madrid lose court case over shirt font
A court in the Spanish capital found in favour of LaLiga over the lettering on the club's kit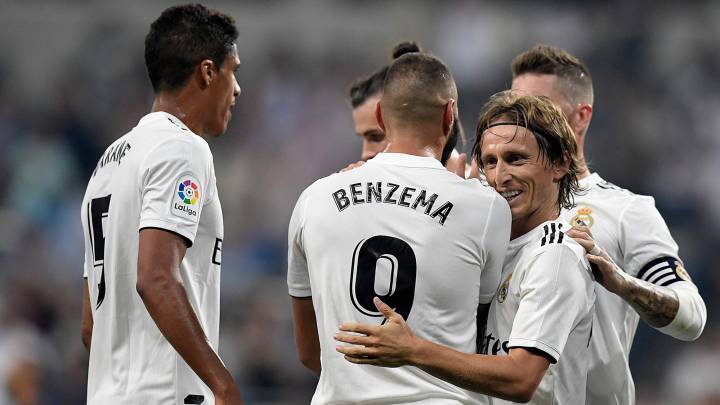 LaLiga have won a court case brought by Real Madrid over the font used by the club on the names and numbers on the first team shirts, report Spanish radio station Cadena Ser. According to LaLiga rules all the clubs in the league have to use the same style of lettering on their kit, however Real Madrid did not agree with the rule and sought to have the court declare that they were not bound by the regulation and that they were free to use whatever lettering they wanted. A noticeable departure between the two styles can be seen on 'Z' in Benzema's name.
Real Madrid lose font case
The court in Madrid ruled against Real Madrid meaning they club will have to use the same lettering as the other clubs and pay the costs of the case.
Specifically the court noted that LaLiga had communicated sufficiently ahead of the start of the league to all the clubs in the tournament the letter size and font type to be used on the players' kits, and that it was not relevant to the legal action at hand the fact that Real Madrid had already registered their font design with the licensee for the season.