Wanda Nara sparks controversy over Superclásico shirt pics
The girl from Buenos Aires, who happens to be the wife and agent of Mauro Icardi, took some of the focus away from the postponed game between Boca and River Plate.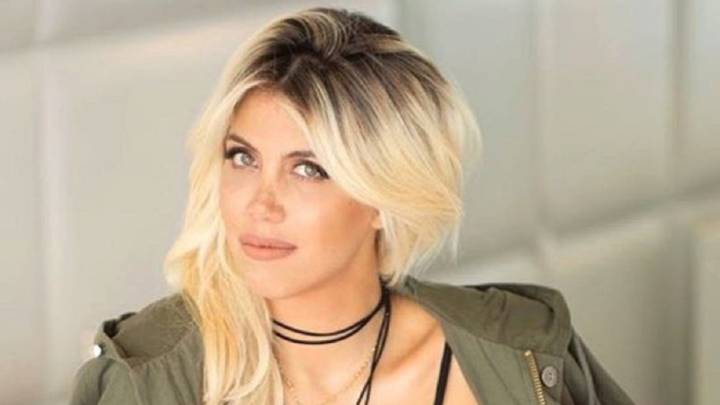 Wanda Nara caused somewhat of a stir following the postponement of the first leg of the Copa Libertadores final between Boca Juniors and River Plate. The deluge of rain in Buenos Aires that saturated the pitch made any play at Boca's La Bombonera's impossible, and the highly anticipated clash has been moved provisionally moved to Sunday 11 November at 16:00 local time (20:00 CET).
Wanda stirs emotions with shirt pics
On Saturday afternoon, just as the game was scheduled to kick off, the wife and agent of Inter Milan and Argentina striker Mauro Icardi posted a photo of herself on Instagram wearing a Boca Juniors shirt. Within seconds her followers started to comment with messages calling her a 'sell out' as well as asking 'since when are you a Boca fan" and pointing out that 'your children are River supporters'. (It should be noted that a few years ago Wanda had uploaded an image of herself in the shirt of Los Millonarios).
The message with the picture read: 'Tomorrow we play out Clásico .. For my family and friends of .. #Boca'
Just two minutes later, the 31-year old from the Argentine capital showed her national pride by uploading another image, this time of her in the national team shirt accompanied with the message:
'Because it is ours !!! Tomorrow we show the world the clásico that shakes Argentina !!!' including hashtags that translate as #clasicowithoutviolence and #footballwithoutviolence.
Wanda's heart is with River Plate
And Wanda wasn't finished. A few moments after that she posted a third selfie, this time in the River Plate shirt.
'And for my heart,' it read along with emoticons and hashtags that showed where her love lay, and a post that returned the love from her many followers who were maybe starting to question her loyalties.
Ver esta publicación en Instagram
Even with this final statement, there were still those that were not satisfied, as one fan replied: 'A true River Plate fan would never put on a Boca shirt.'