Oblak: "It's nice to hear that I'm the best keeper in the world"
The Atlético and Slovenia stopper picked up his third consecutive Zamora Trophy in Monday and said he hopes to cap the season with another team title.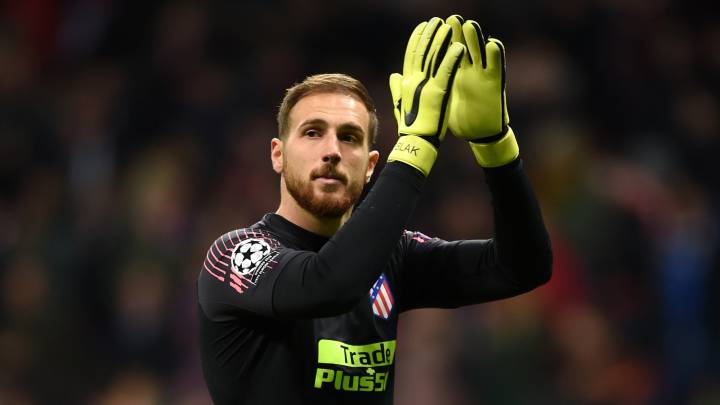 Atlético Madrid keeper Jan Oblak likes being considered "the best in the world" as he picked up a third consecutive Zamora Trophy on Monday.
"Of course it's nice to hear people say that I'm the best in the world, that's what I've worked all my life towards and I'll continue to do so," the Slovenia international said.
After Atlético's last-gasp victory over Athletic in the Metropolitano left Diego Simeone's side a point off Barça at the top of the table following Betis' win in Camp Nou, Oblak echoed Leo Messi's remark at the same ceremony that a competitive league is better for everybody concerned. "It makes it much more interesting for the fans and everyone else. I hope it carries on like this all season. Every year people say that Atlético should be winning titles and this year I hope we do so again."
Oblak: "This award is for the whole club"
Speaking about his incredible record at Atlético over the last few seasons, where he has managed 100 clean sheets in 179 games and conceded 116 goals, Oblak said: "This prize is not just mine, it's for the whole club and I'd like to thank my teammates and the coaching staff for helping me in every game to keep the score to nil."